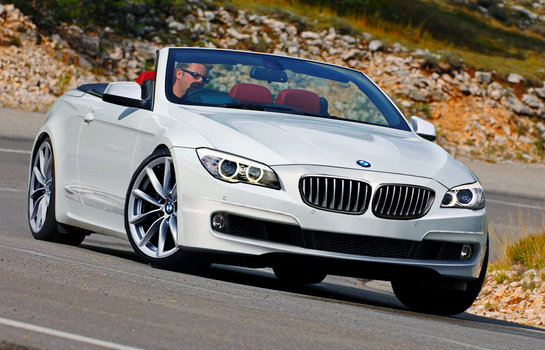 We have here the latest spy photo with the so called BMW 6 Series. Right in this moment this BMW 6 Series is taking the final road test and very soon it will be launched on the market. Usually when some details about a car are released, but without a picture, those with an experimental eye are trying to create a rendering of that car, closer to the reality.
A particularly user provided a very different concept of the new BMW 6 Series, the designer was influenced by the lines of the CS concept, but it look like the modern version is very different compared to the sketches from one year ago, or the actual BMW 6 Series generation created by Bangle. This BMW 6 Series model is an imposing GT, with a powerful and sober character.
This new proposition was made after the latest rumors which are saying that the future generation will be longer compared to the actual one, and the consoles will be shorter. That means a more sporty and aggressive car with the frontal side dominated by the well known grille.