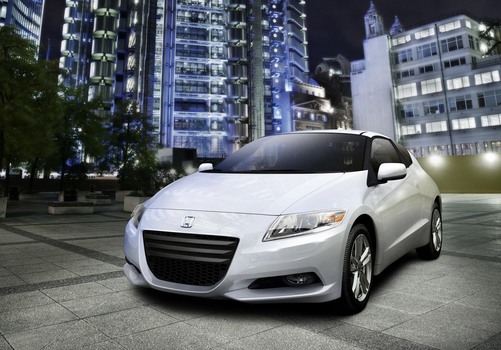 We have here the first hybrid with manual gear box from the world, this is the series version of the Honda CR-Z dedicated to the youth from around the world. This Honda CR-Z was presented at Detroit 2010 Showroom and is the first hybrid specially made for the youth.
As you already seen this Honda CR-Z comes with a design characteristic Honda and it's a coupe with 2+2 configuration. This model wants to prove to the world that Honda knows what style is and how to provide the pleasure of the driving. For the first time a parallel hybrid system is combined with a six-speed manual gear box, perfectly made to satisfy the needs of the driver.
Under the hood this Honda CR-Z has an 1.5 liter capacity engine with four cylinders, and let's not forget about the other engine, electric of course. Both engines work together to develop up to 124 horsepower and 174 Nm of torque. The main advantage of the propulsion is the unusual flat curve of the torque, with maximum at just 1.500 rpm, accentuating the sport impression.