The Americans from Dodge decided to celebrate in a stylish way the partnership between Mopar and Magneti Marelli. According to the official press release, the next occurrence of the new Dodge Avenger rally car, after the first reveal at the Mopar Complex in Michigan, is scheduled to take place at the upcoming New York Auto Show.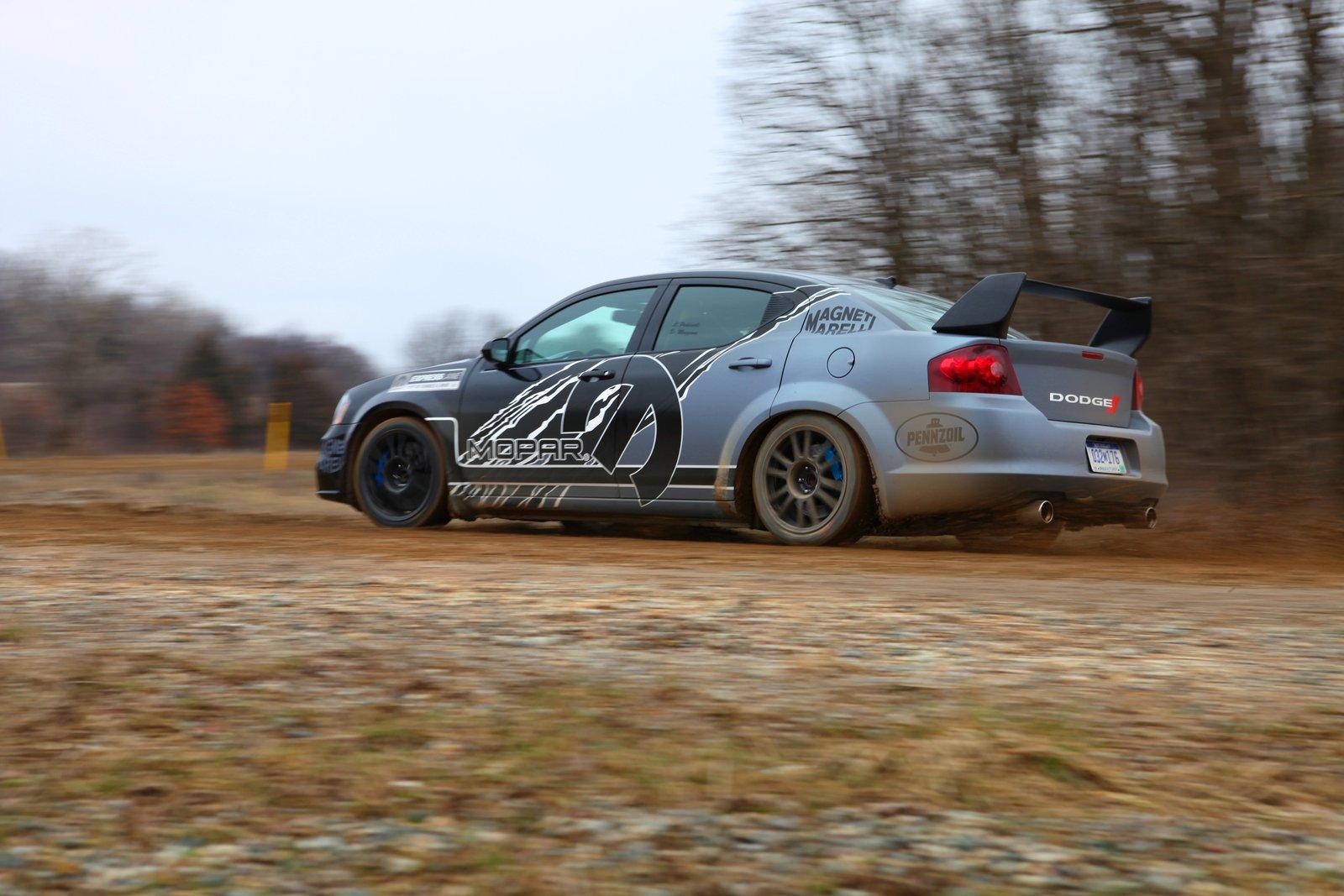 Switching to the technical specifications, the rally version of the Dodge Avenger packs a 3.6-liter Pentastar unit producing 300 horsepower. The V8 propeller gets a new exhaust system and a new cooling system, tweaks able to squeeze the extra amount of power. The engine is coupled to a six-speed transmission.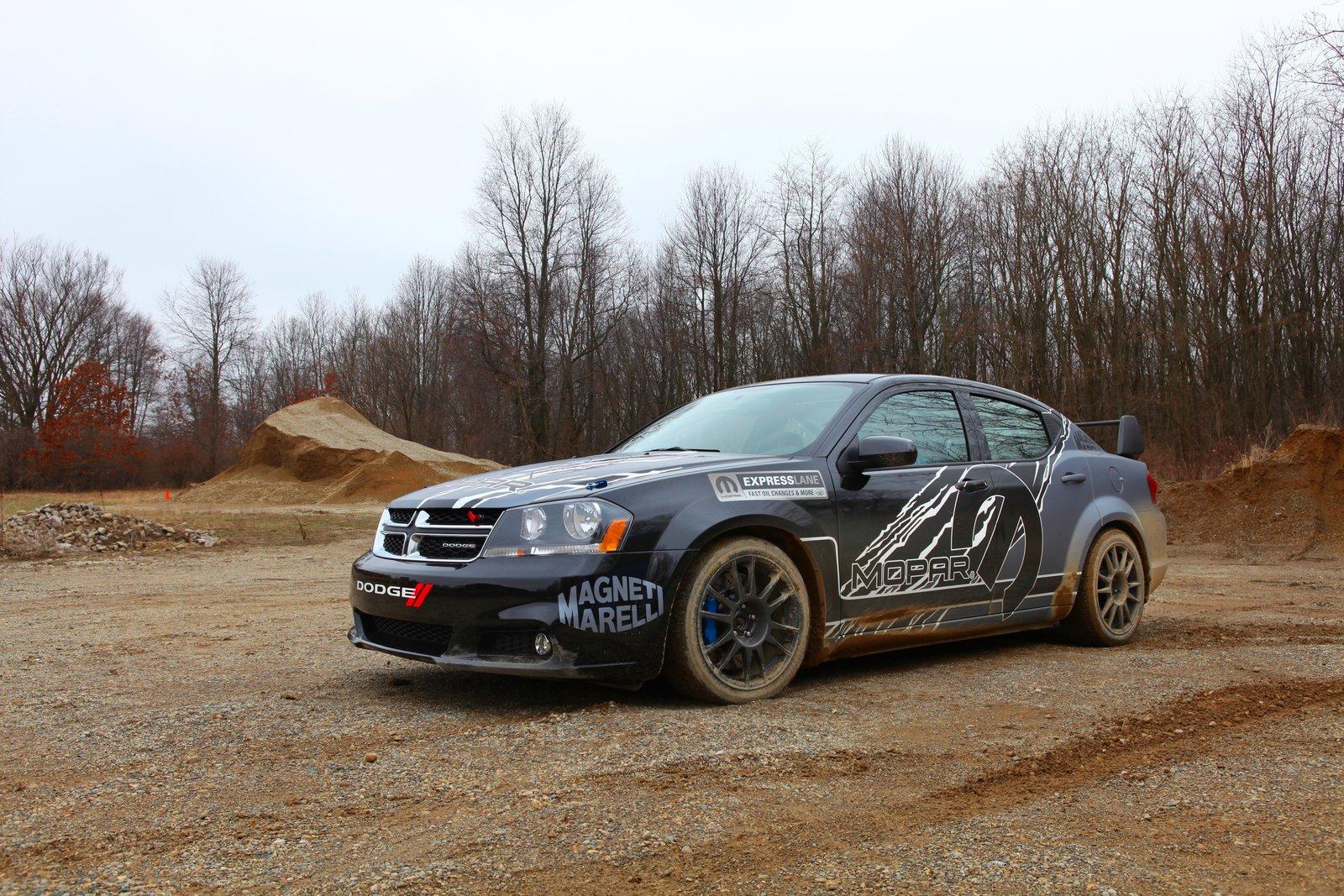 Designed to be a rally car, the American models get a roll-cage, a sport steering wheel, race seats with five-point seat belts, 18-inch alloy wheels wearing Pirelli P-Zero tires and also a special sport suspension that manages to lower the ground clearance by about 4 cm. Completing the exterior appearance comes the Brilliant Black finish and a new rear spoiler.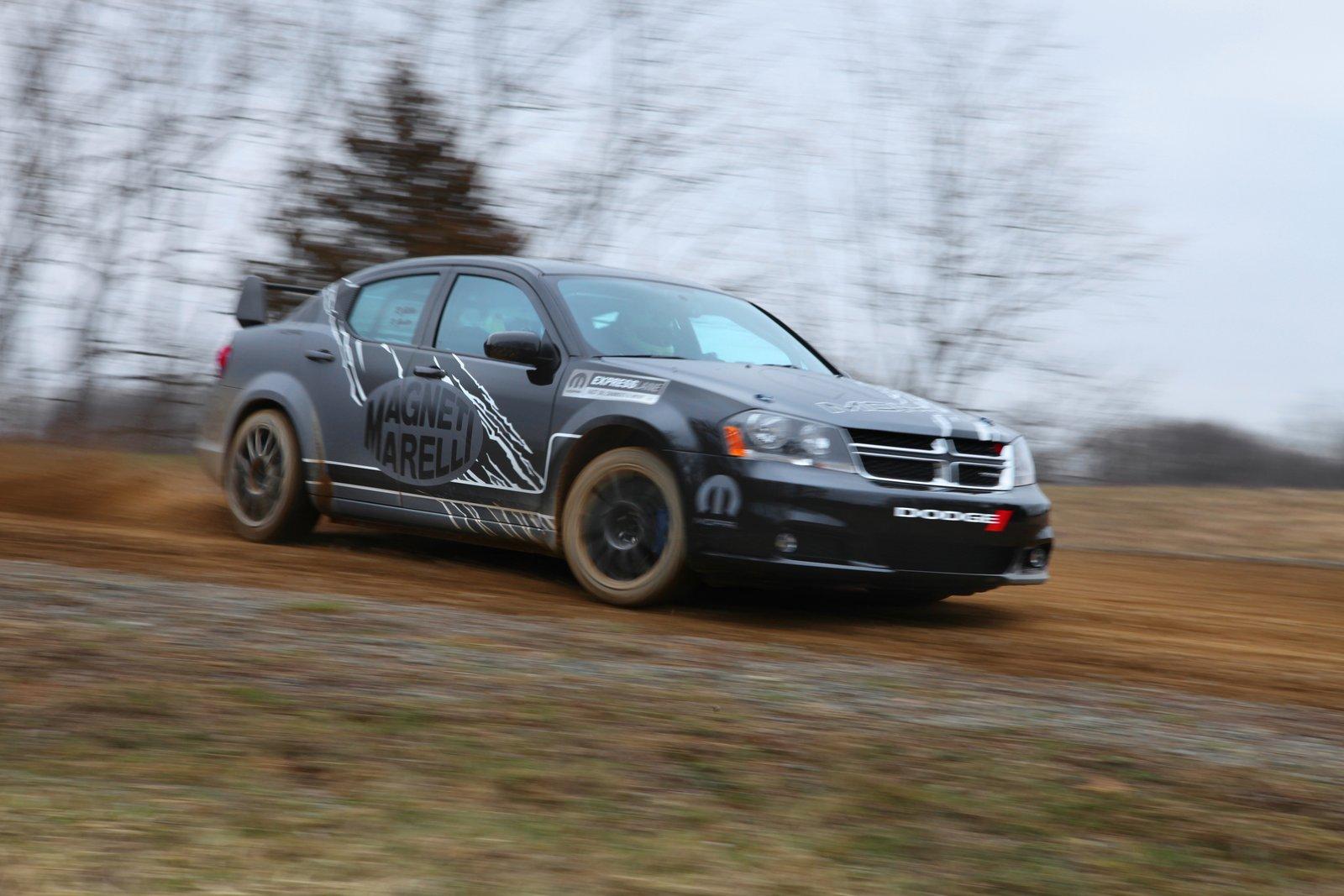 Take a look at the photos above to get an idea on the new Dodge Avenger rally car, more photos and details being on their way.