We previously talked about the Stage 3 package specially developed for Ford Mustang GT by the specialists from ROUSH Performance. Today, we got extra details on the new tuning kit alongside a photo which reveals a more special exterior finish, one from the total 288 unique color combinations available outside.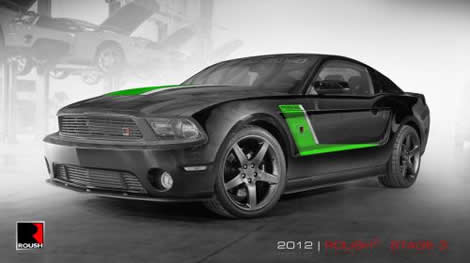 With a price tag of around $60,000 the Ford Mustang GT Stage 3 by ROUSH Performance packs a 5.0-liter engine able to develop 540 horsepower and 630 Nm of torque. Translating this, it means that additional 128 horsepower are available, mainly due to the engine optimizations and the new supercharger that fits the V8 propeller.

On the aesthetics, as we stated above, you can opt for a variety of choices, eight base colors and six stripe colors being available, thus, the appearance of the American muscle car is largely up to you.
If the new ROUSH Ford Mustang GT is on your wishlisst, then we have some good news for you as the Americans told us that the model will be available in just few days, by the end of this month.