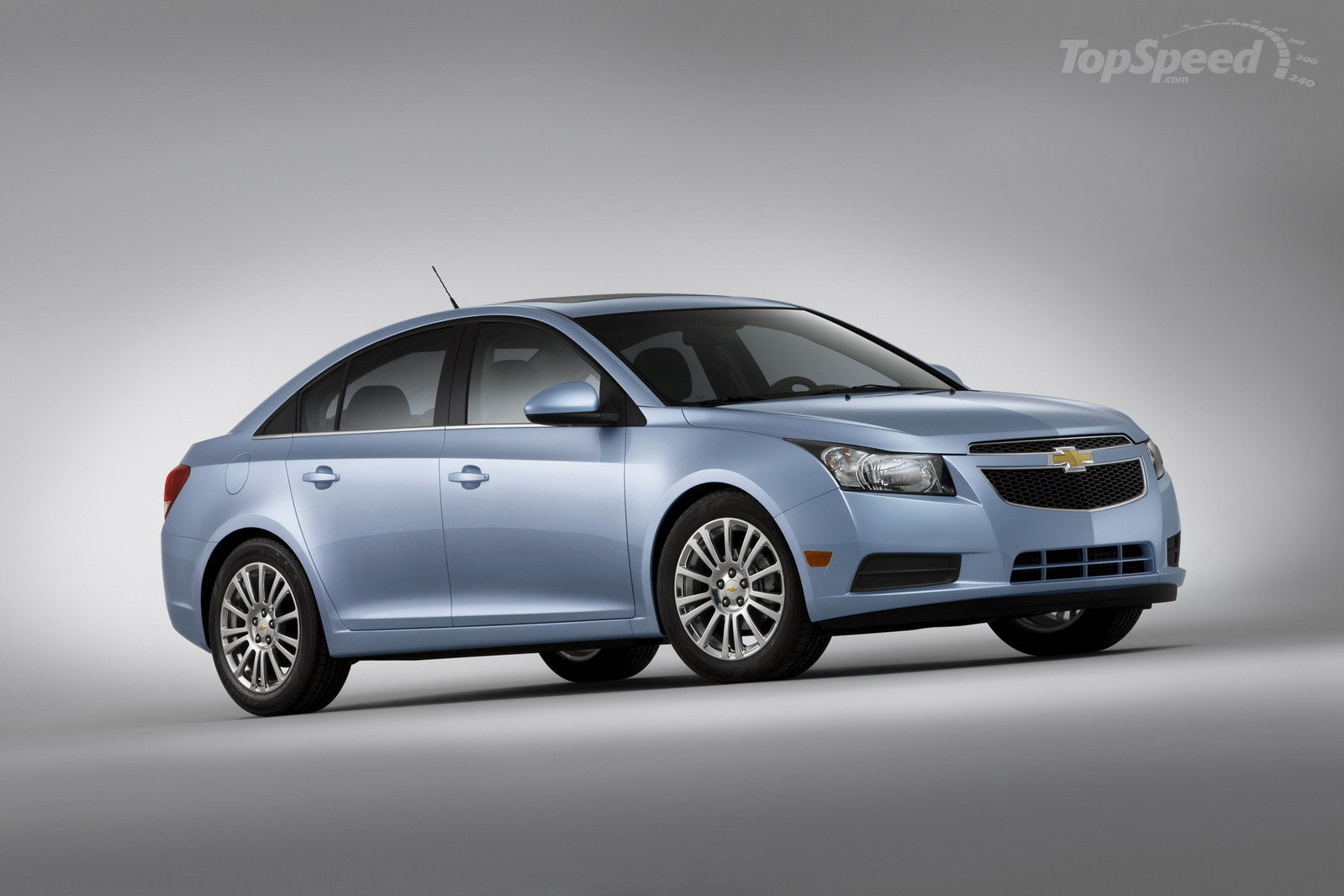 Chevrolet is going to reveal at the 2010 New York Auto Show the Cruze RS but as you can see in the title, Chevrolet is also planning to make the debut of the Cruze ECO at the New York Auto Show from this year so after that, we will come with further details.
Until then, you should know that this 2011 Chevrolet Cruze Eco comes with a 1.4 liter Ecotec turbocharged engine with variable valve timing which has a fuel economy of 40 mpg on the highway and it makes this 2011 Chevrolet Cruze Eco to sprint from 0 to 60 miles per hour in 10 seconds with a manual gearbox transmission and in 9 seconds with the six speed automatic gearbox transmission.
You should also know that it comes with some 17 inch lightweight aluminum wheels improving the performances of this 2011 Chevrolet Cruze Eco. Now we have to wait the NY Auto Show for further details as I previously said.