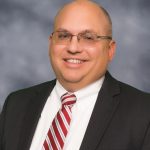 Sam Agresti, CPA Brady Ware Dealership Advisors
From a financial perspective, dealerships are extremely complex and have a number moving parts as they operate five or six different businesses/departments under one roof that are independent and interdependent. It can be extremely taxing to ensure each department is running at maximum efficiency. As CPA's and business advisors that focus on dealerships, we have recognized a clear trend, identifying the same pain points year after year that make it difficult for management to measure return on investment.
Digital Marketing for instance, is a necessary spend and one of the biggest line-items for dealerships outside of personnel costs. Dealerships have had to adapt to the switch from traditional advertising and marketing to a digital strategy as the car buying process as shifted with technology. While their spend has shifted, their integration of this strategy has not necessarily evolved. That's a problem. Many dealerships are spending hundreds-of-thousands of dollars on the effort, and yet struggle to translate the ROI.
Traditionally CPA's crunch the numbers. It's up to the client to figure out how to find solutions that put them in a better position each year. But as industries change and their needs evolve – service providers are expanding the way they do business to become part of the solution.
Brady Ware Dealership Advisors has expanded their business model so the team of industry consultants not only pinpoints inefficiencies but is able provide strategic solutions to address those areas and increase profitability. Simply put, if we flag a line item or department that exhibits consistent inefficiency, we can bring in experts in those fields to build and implement a financially sound strategy that changes the financial outcome moving forward.
Brady Ware has assembled a robust team with decades of experience, from within dealership walls as well as from consulting firms and support services whose whole focus is on dealerships. Brady Ware is able to bring in the right people to help optimize operations and ensure that dealerships are getting the value for every dollar spent. Some of the new services focuses on fixed and variable operations enhancement, fraud and safeguarding assets, employee placement services, warranty reimbursement and digital marketing.
In all, Brady Ware has added services designed to improve processes and procedures in different departments, many in response to evolving technologies and business practices. We've really transformed the way we approach our relationship with dealerships. You can't manage what you can't measure and this team allows us to measure every aspect of the dealership business and create solutions that help them fill a need, grow their operation and best position them for the future.
Brady Ware serves more than 100 dealerships throughout the Midwest and Georgia from offices in Ohio, Indiana and Georgia. For more information, visit bradyware.com