The Concours d'Elegance which is going to be held in August at Pebble Beach will see the debut of the debut of the Ferrari 599 Roadster.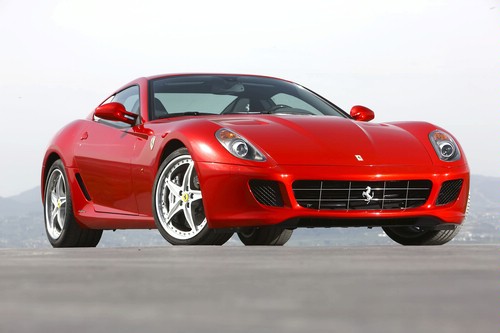 The launch was confirmed by Ferrari's boss, Luca di Montezemolo in an interview for Autocar.

Besides the obvious fact the 599 Roadster will be heavier than the Coupe there is pretty much no information available on it. Ferrari likely is looking to keep a V12-powered open-top model in its range, but more importantly they are looking to update this product as the last car they made featuring this configuration, the 575 Superamerica, went out of production in 2006.
In order to compensate for that extra weight that will be generated by the roof assembly Ferrari are considering using the engine that's available on the 599 GTO, a 670 horsepower and 457 lb-ft of torque 6 liter V12. Speaking of the roof assembly no info is available on it as well but speculators don't lean towards a traditional soft top and hope for some more exotic options such as a fold-away hardtop or even something similar to what Ferrari used on the 575 Superamerica, a flip-over glass roof.
There's even a promise from the top man himself in regards to a lovely name such as Fiorano or Italia.