Fiat's revival of the 500 is based on a Panda mini-hatchback but is smaller, has less doors and a considerably cramped interior space as well.
The point of the Fiat 500 was to make a new car that's prettier, more sporty and isn't burdened with the common look of its less impressive relative.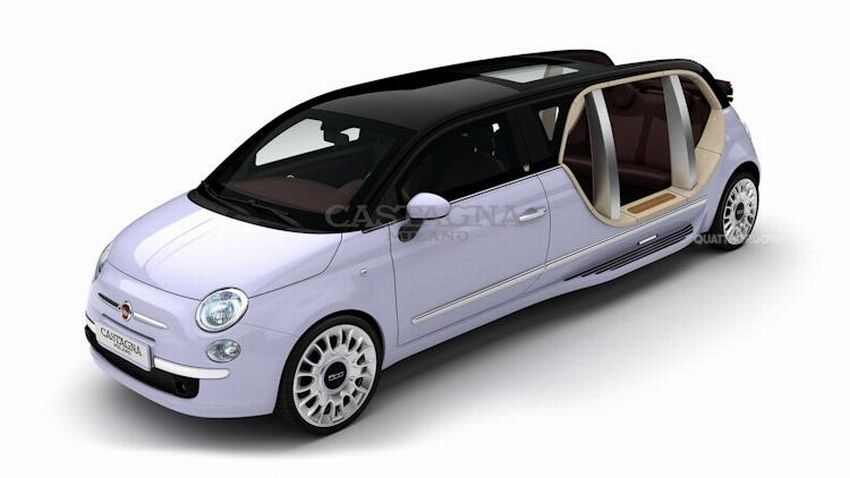 Or is it? The guys over at Carrozzeria Castagna from Milan seem to think that the Fiat 500 could easily exist as a stretch limousine.

I know it sounds totally out of this world but after having checked, double checked and watched the photos plenty of times it seems that it is true.
With the new stretch look, the Fiat 500's body grows from 3.5 meters in length and 2.3 meters worth of wheelbase, to 5.3 m and 4.1m.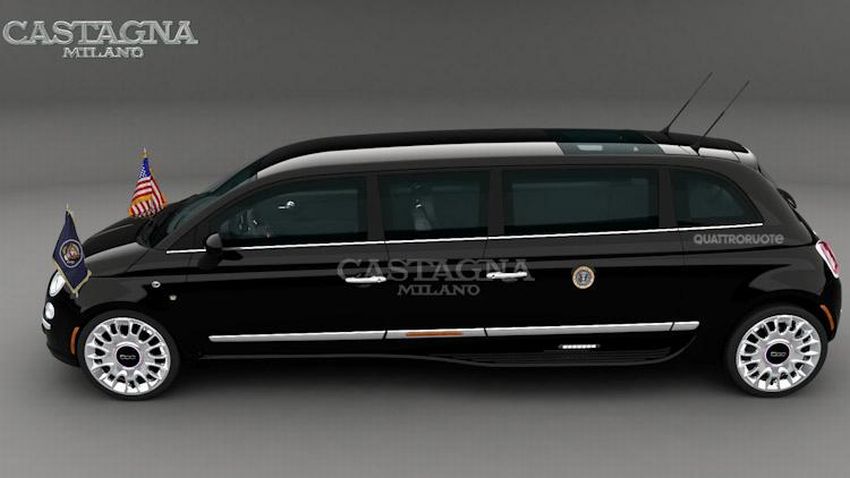 Finally, the Fiat 500 limo stands at 158 cm worth of height compared to the 149 cm of the standard car.
The growth is impressive but so are all the versions the Italians have decided to make of the Fiat 500.
Carrozzeria Castagna schemed up the Fiat 500 limousine in three body shapes so far. We have the LimoSun, the LimoCity and the LimoCity President.
The first targets beach side cruising, has a retractable roof and four seats facing each other. The LimoCity is a more traditional offering with a side couch and the President spec one has even more tricks.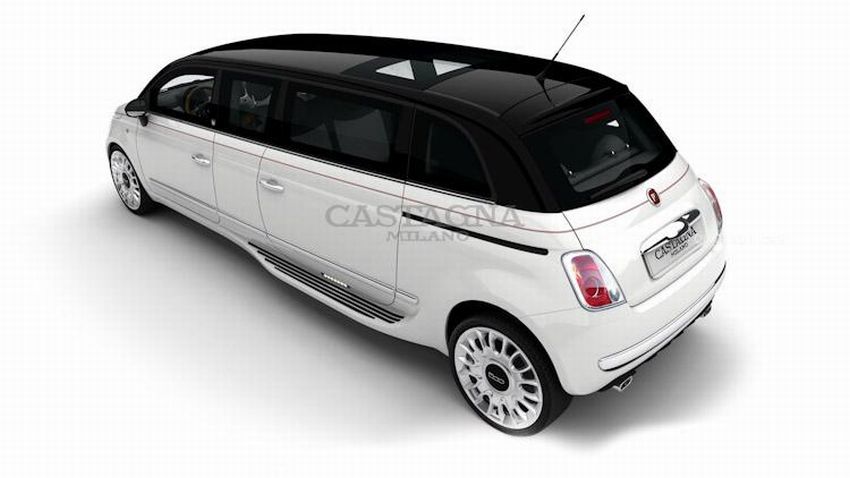 Each of these versions has a specific target but we're yet to know a production plan for Carrozeria Castagna's small little plant.
It is powered by a couple of electric motors, can reach a top speed of 100 mph while still offering a decent range figure at around 160 miles.