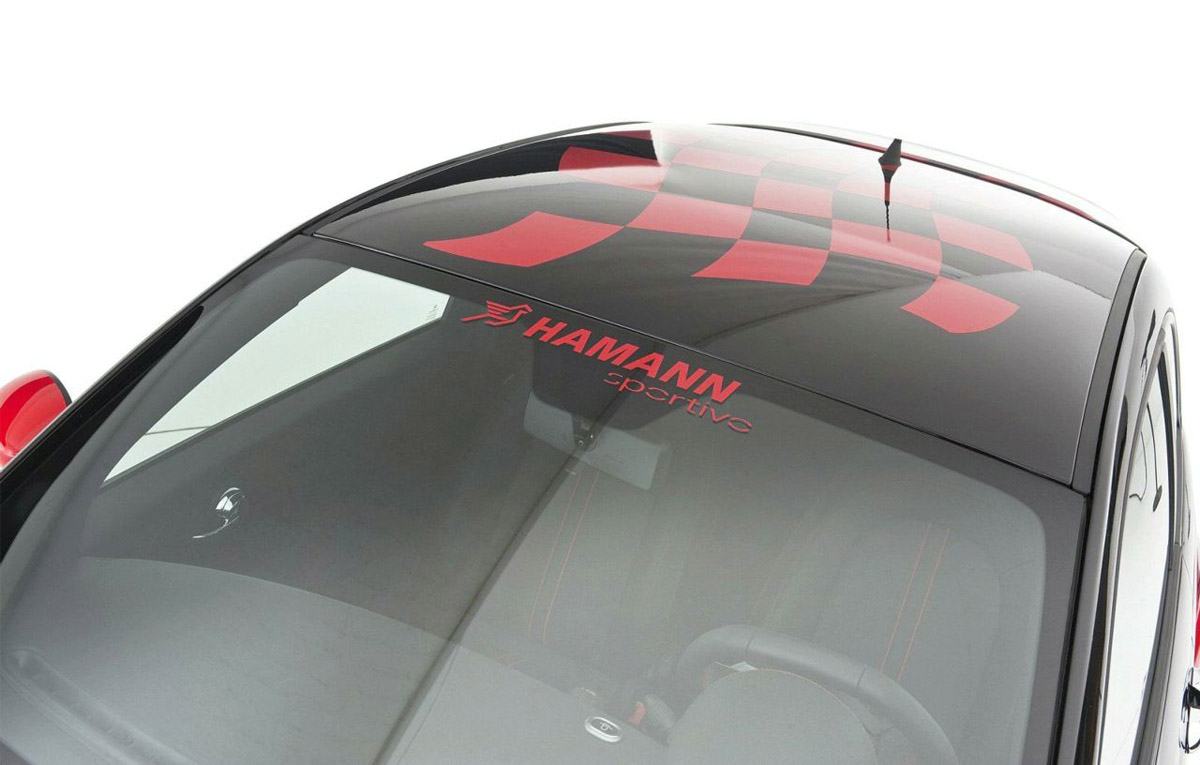 German tuners from Hamann have turned the apparently sensitive Fiat 500 into a ferocious brute that develops 275 hp. German tuning house engineers have managed to modify the 1.4 liter engine that is on the Abarth 500 essesse increasing its power not less than 115 hp (from 160). Moreover, if we take the the Abarth 500 (135 hp) as a landmark, the differences become more obvious, the power is multiplied two times.
To reach these performance figures, German tuners worked on all technical levels of the car. Thus, the changes reach the central control unit, the turbine, the air filters, the exhaust systems, the engine components (forged pistons, cooling system), the clutch (changed to one of racing) and transmission. Furthermore, HAMANN-Motorsport offers an alteration for the manual transmission. By applying a long fifth gear, the engine rev is decreased by 500 r.p.m. which allows a higher end speed.

Obviously, the brake discs were changed with some bigger ones, hidden below the 18-inch graphite wheels. To complete perfect the work, Hamann engineers have fitted what was originally a Fiat 500, with a limited slip differential.