Gentlemen, the holy grail of hiding your petrolhead ambitions behind a familiar sedan shape has been officially sighted.
The first pictures of the 2012 BMW M5 have hit the web and the praise for this Bavarian creation just keeps on building up on websites and forums around the world.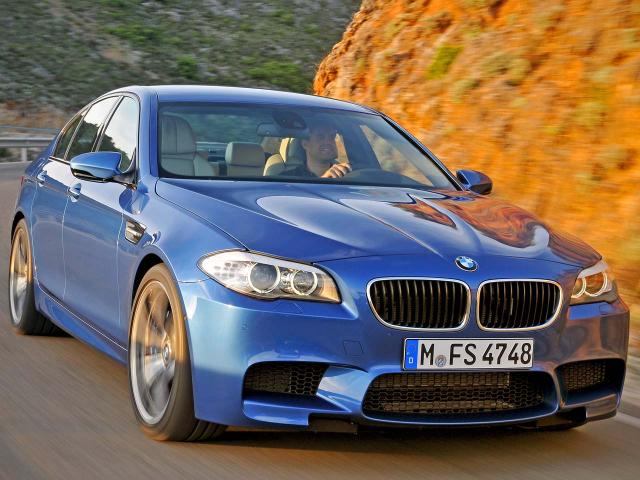 In the interest of being fair, just having a set of official pictures doesn't do the 2012 BMW M5 justice so let's admit to the interest we have in what's underneath from the outset.

For the F10 BMW M5 we can see speaks a totally different language than its more controversial E60 predecessor and what's underneath is also substantially different.
Under the bonnet, where once stood a very interesting sounding BMW M Division naturally aspirated 5 liter V10 engine, the 2012 F10 BMW M5 now holds a smaller, 4.4 liter V8 powerplant.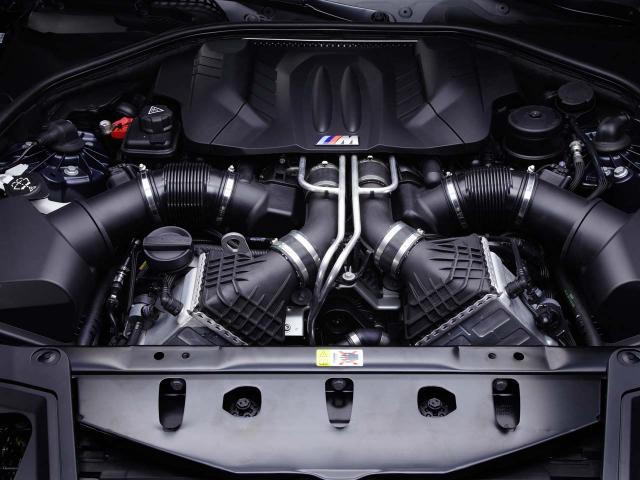 Don't despair though, with the addition of two very smart turbochargers, the Germans took the power up from 507 to 552 horsepower.
Further improvements from the engine department can be spotted at how the new engine reaches top whack at just 6000 rpm, which is 1750 rpm lower than before.
Since we already started talking about this sort of stuff, the torque level of the F10 BMW M5 is greatly improved on top of predecessor at 501 lb-ft compared to 383 and its availability now spans from 1500 rpm all the way through most of the rev range.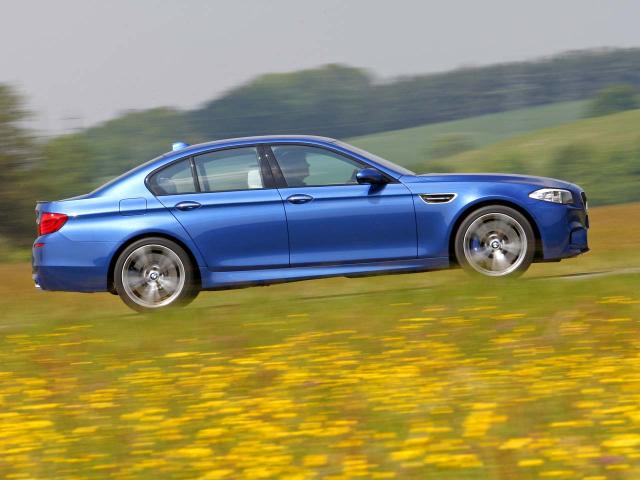 Other technical details are scarce but we're told that a seven speed dual clutch gearbox will be sending power to the rear wheels and that the U.S. version might come with a more fitting six speed manual.
We're not sure if that cancels out the all wheel drive version of the 2012 BMW M5 or not but let's enjoy the pictures for a little longer.
Speaking of which, the 2012 BMW M5 returns to a company tradition that is cherished by fans all around the world. Even though the M5 is perfectly capable of making both you and your passengers scream in terror at the speeds it can achieve, it looks about 95% the same as a normal F10 5 Series.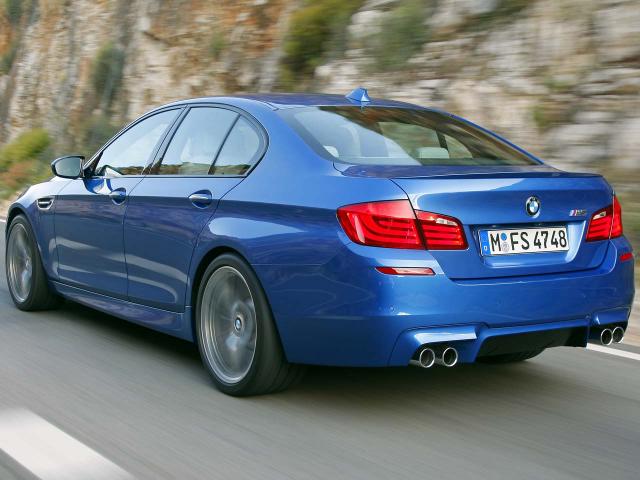 There is a bigger set of air intakes at the front, there is a set of bigger wheels and the beefier brakes haven't really been hidden but otherwise, one could easily be deceived by the M5.
And if there's one point that the M5 should always make is that it isn't really an M5, something the 2012 version achieves in great style, without rear wings or any other tuning parafanelia.
Source: Autoblog