Boneville is "open for business" for a relatively short time every year, it is an event just for fanatics and the auxiliary facilities are almost rubbish, literally.
Despite this, almost everytime people go out there, news comes back of something incredible having occured and 2011 is no exception, particularly if you're a pickup fan.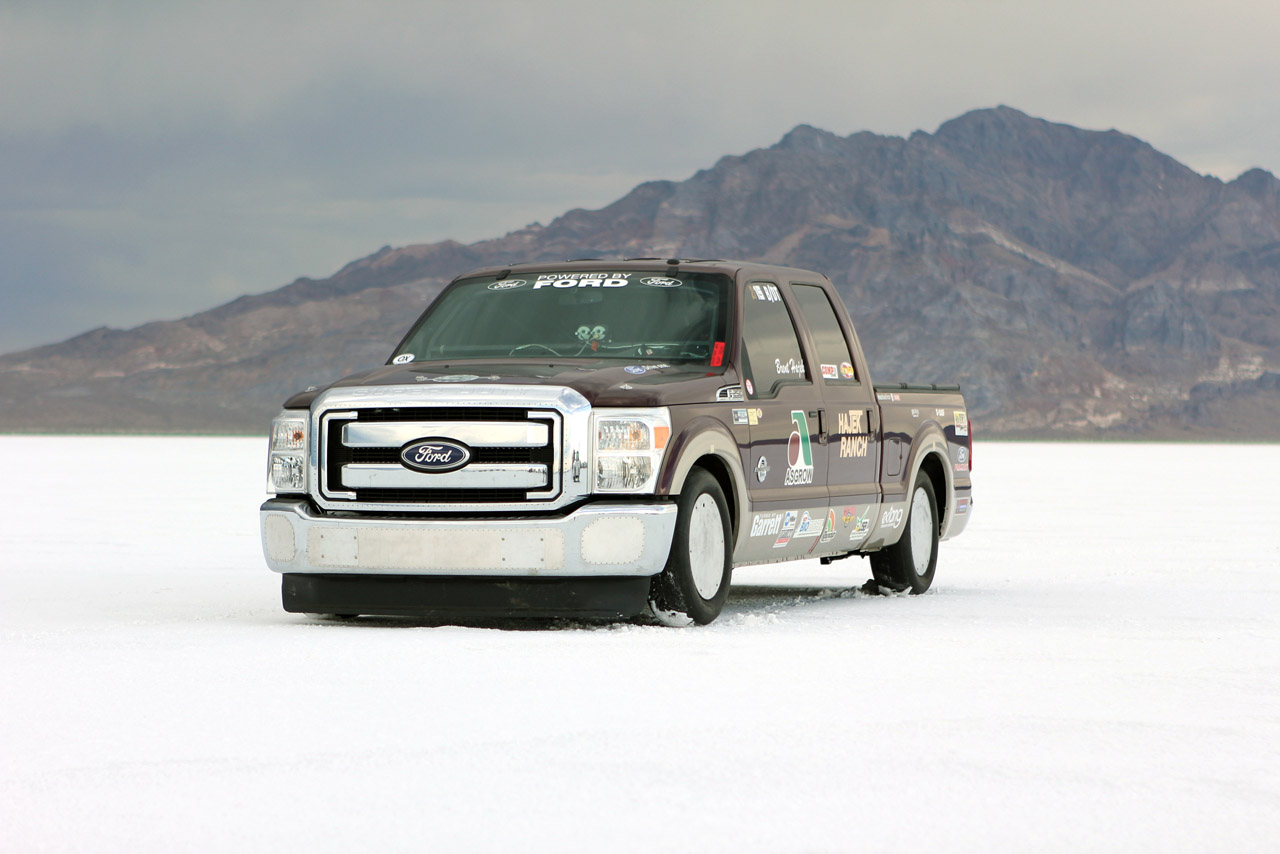 This year a team called Hajek Motorsports have come out with a surprisingly not heavily tuned Ford F-250 and they managed to snag two world records at the end of the day.

The two records are for high speed, obviously, one of them being labeled under the B Production Diesel Truck category and the other under the B20 bio-diesel truck.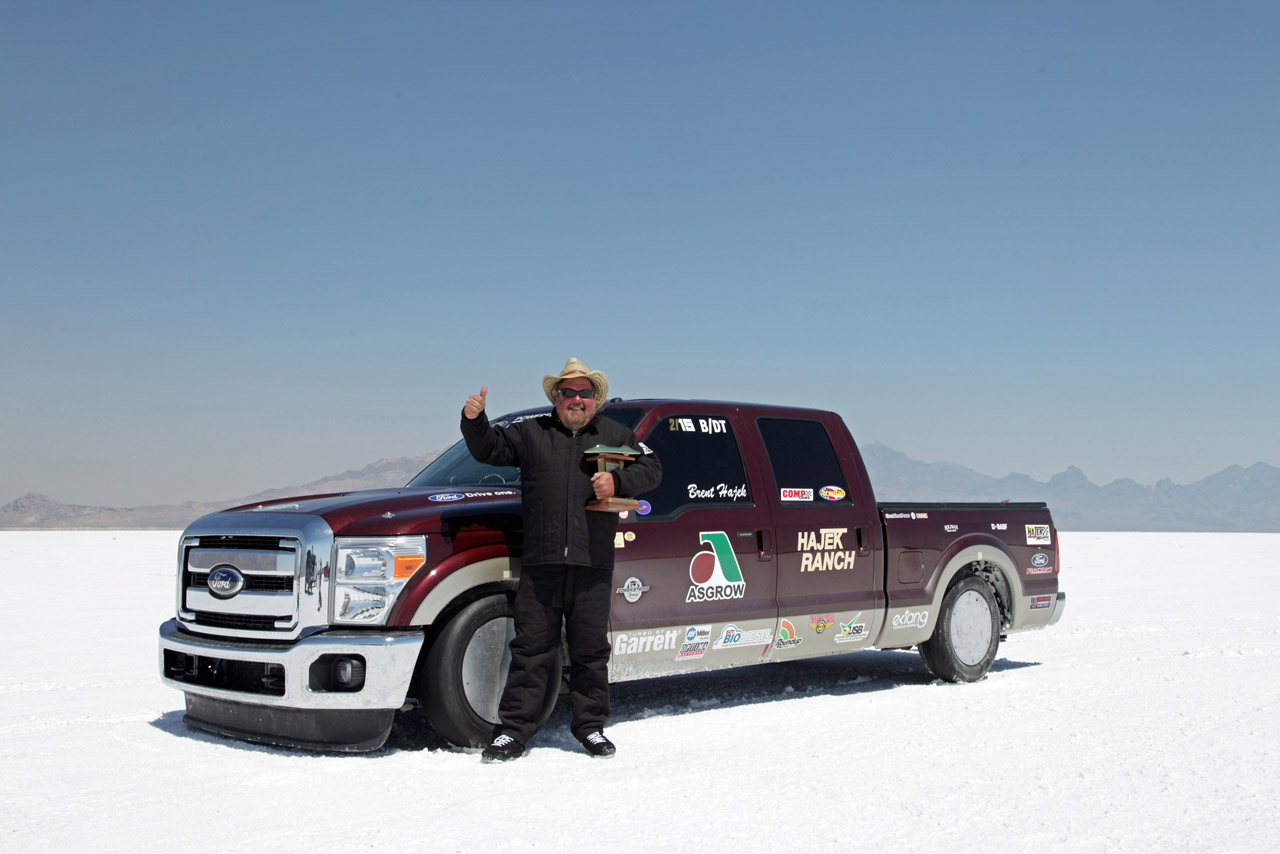 As you'd imagine, in order to obtain the second one, Hajec Motorsports used the same engine and truck, simply changing the contents of the fuel tank in between rounds.
It was all made possible thanks to the new turbocharged 6.7 liter Power Stroke V8 with new fuel injectors, a fresh fuel pump and a bigger turbo. These settings took the new Ford F-250 to 400 horsepower and a whopping 800 lb-ft of torque.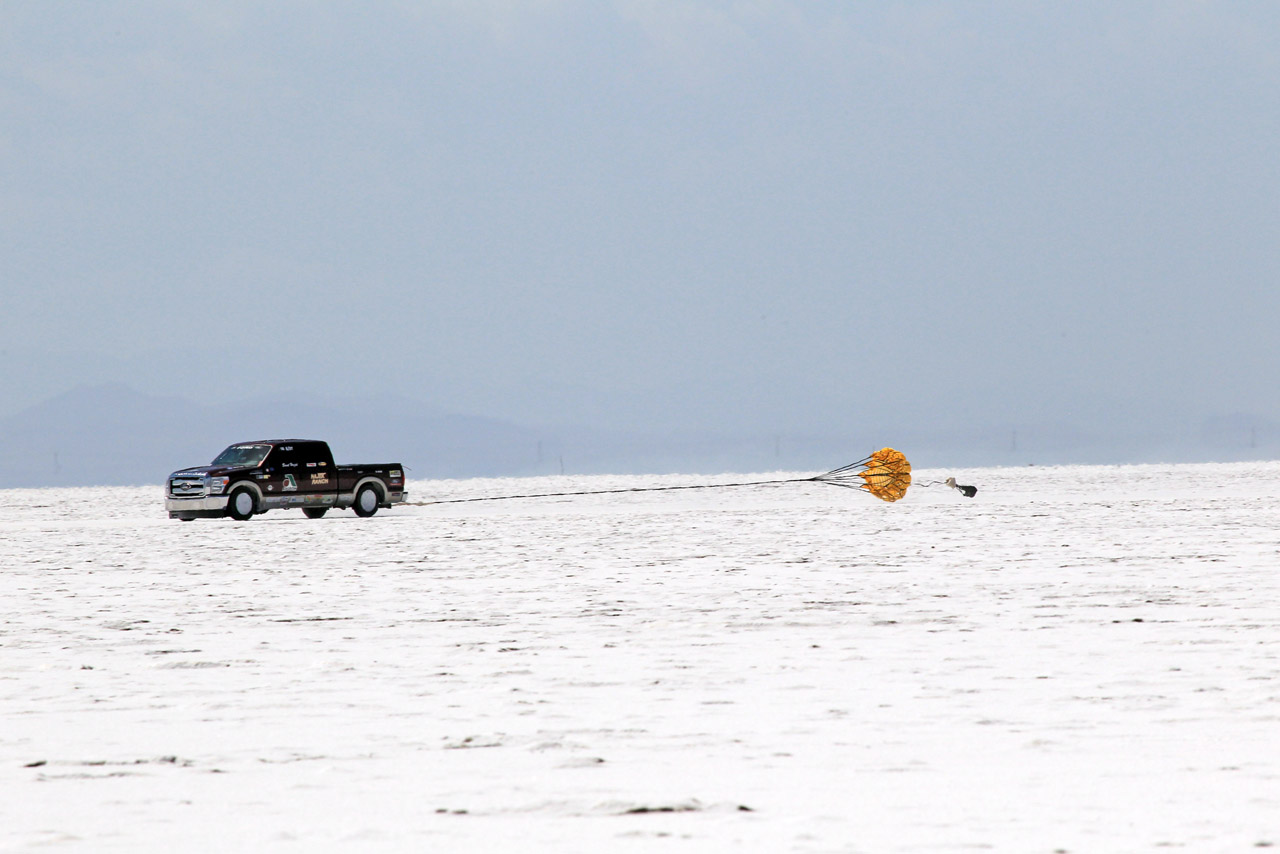 Without any announced modifications to the gearbox, Hajec Motorsports took their tuned up Ford F-250 to 171 miles per hour when running on diesel and some 182 mph when "eco-friendly" mode was on.
The remarkable feat here is how a brick shaped truck can get up to this sort of speeds. Further more, Hajec Motorsports is pround of telling us how little it took to make i.