As always, whenever a car maker releases a teaser for a model, it's just as frustrating as it might be exhilarating.
At least, it should be for certain enthusiasts who are waiting for certain models from their preferred car makers.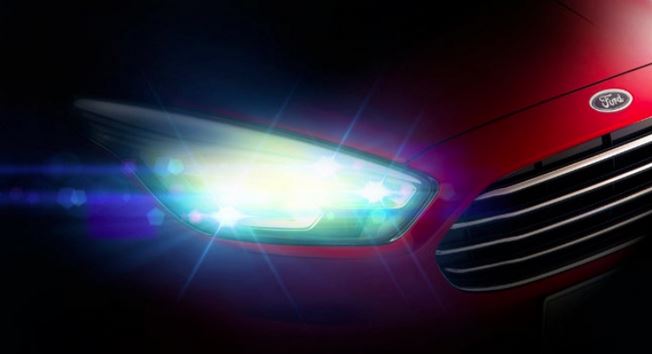 Recently, Ford decided to bestow upon us a teaser image, depicting a headlight and a partial front grille, apparently portraying their new sedan. We currently have no solid information on the model, but rumor has it that the model is specially prepped for the Indian market.

So it comes as no surprise that Ford will be unveiling it at the New Delhi Auto Expo. It seems that the Americans have it on good authority that India shows an increase in demand for small sedans, and they would not want to miss out on it. Only time will tell if this proves to be accurate.