Ever since the world's finest luxury vehicles were first designed, luxury and speed have been inextricably intertwined. Recently, a new champion was crowned when it comes to the fastest luxury car. The Mercedes-AMG GT 63 S broke records at the famous Nürburgring course, making it the fastest luxury vehicle to date.
However, this wasn't the only development from this year's races.
"This latest batch of luxury cars are some of the best yet, making use of the newest and most innovative technology available. If the cars at this race are any indication, we are about to see some major changes in luxury vehicles over the next few years", said Richie Bello, CEO of ShopSmartAutos.com
The Nürburgring Test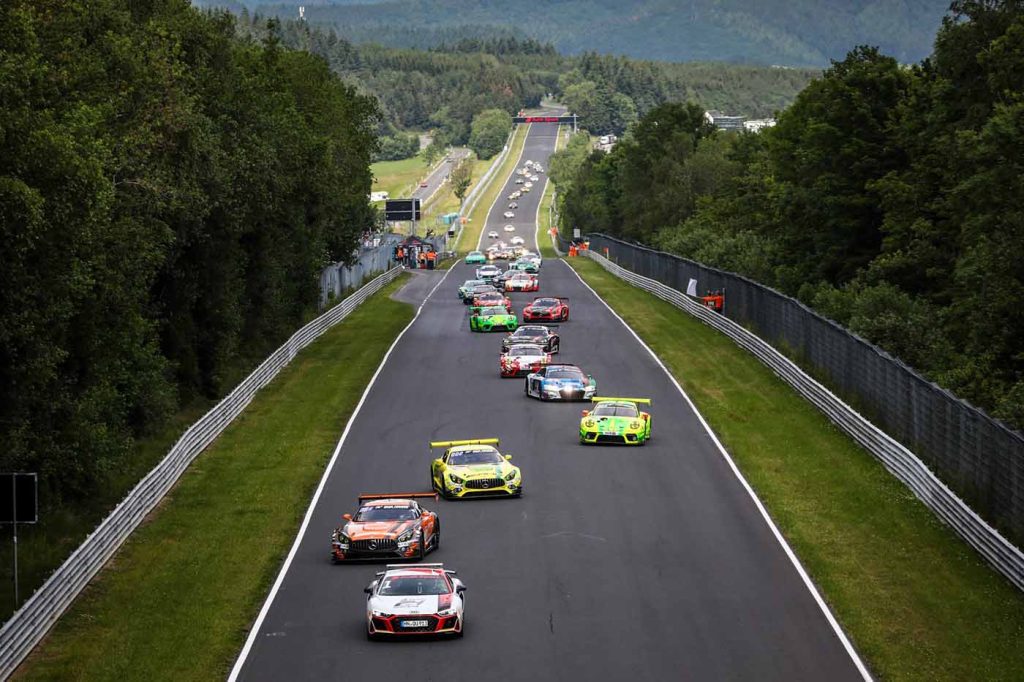 The Nürburgring course is located in Western Germany and is typically used for car manufacturers to show off their latest models. It was also an F1 racing course that is now back on the F1 calendar after taking a hiatus in 2013. Being the fastest car to complete this course is considered a high point of pride for any manufacturer. But while there is always the fastest car in a given year's models, breaking records is another matter entirely.
At Nürburgring, cars of all types compete against similar models. For example, there is a category that tests luxury electric cars, with major manufacturers once again competing against one another. Luxury electric cars are a relatively new addition, but, judging by the performance they were able to achieve, they are here to stay. This year, Volkswagen set a new lap record for all-electric cars, completing 21.9 miles in just 6:05:336. This is a clear sign of the future of luxury vehicles, as manufacturers will likely start producing more electric models.
Results from the Overall Production Category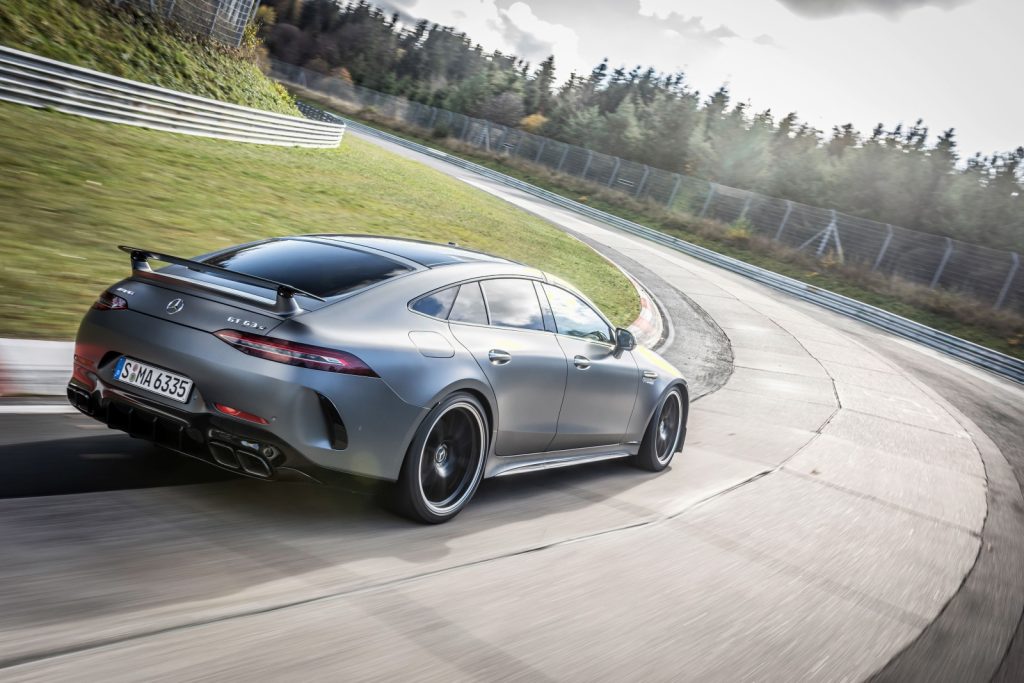 The Mercedes-AMG GT 63 S is a vehicle that was designed specifically for optimal power and precision. To break the record at the Nürburgring course, the Mercedes team outfitted this model with the optional Aerodynamics package, which included a fixed rear aerofoil, an optimized front apron, and an optimized diffuser in the rear apron, among other improvements. As a result, the Mercedes-AMG GT was able to reach a time of 6:43.616s, beating out its closest competitor, the Lamborghini Aventador SVJ, by less than a second.
While Mercedes may have claimed the top prize in this category, that doesn't mean the other vehicles are slouches. Here are just some of the other results from the Nürburgring competition:
The Dodge Viper ACR completed the track in 7:01.3s, coming in 9th place. It failed to crack the 7-minute mark, but it also remained the fastest manual production car, which is a fairly impressive feat in itself. Also noteworthy is its 645bhp and 813Nm of torque.
Ferrari came very close to breaking the 7-minute mark, with its 488 Pista finishing in a time of 7:00.03s. Despite missing this goal, the Ferrari is still a very impressive vehicle. Its 3.9-liter twin-turbo V8 outputs 710bhp and 770Nm of torque. It's also an incredibly light vehicle, weighing just 1,285 kg. This is just one of the reasons it's able to reach an incredible 2.85 seconds in the 0-62mph dash. It also sports a top speed of over 211 mph.
The Lamborghini Aventador SV just cracked the 7-minute mark, coming in at 6:59.73. The SV stands for Super Veloce, which literally translates into "super fast," and the Lamborghini more than lived up to its name. This car boasts a 0-62 mph time of 2.8 seconds and a 740bhp.
The Porsche 911GT2 RS finished in third, with an impressive time of 6:47.3. It was able to do this with special Michelin Pilot Cup 2 tires, which were designed specifically for this model. However, these tires are road-legal, so buyers will be able to get them for their car if they wish.
The Future of Luxury Cars
This year's Nürburgring course results, and the Mercedes-AMG in particular, have set a high standard for all future luxury vehicles. All future entrants will have to find a way to outperform these vehicles in what was an already difficult field to beat. In addition, electric vehicles are more powerful than ever, setting up another high-stakes competition among manufacturers for years to come.
This is just one way that luxury vehicles are likely to change in the upcoming years. While electric vehicles are certainly growing in popularity, so too is the demand for other amenities, such as artificial intelligence within the car. If trends like this continue, it may not be long before we see a race at Nürburgring where electric vehicles race without the need for drivers.