It seems these past few month, everywhere you look, another long forgotten British brand pops its retro head and delivers songs of rebirth.
Hesketh is one such brand, that recently decided it's time they built another motorcycle. It's been a while, after all.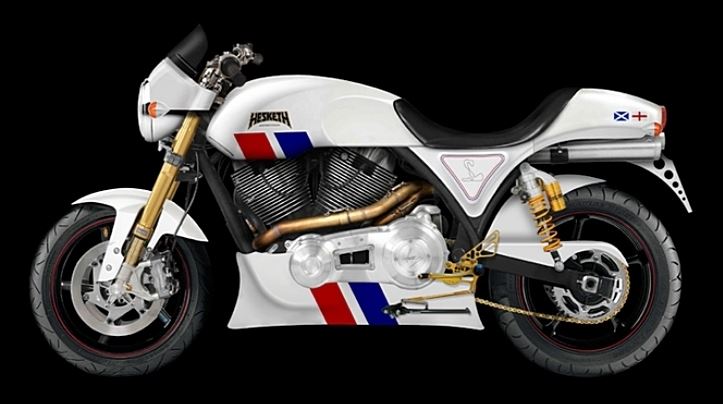 Dubbed the Hesketh 24, the new model is said to continued the trademark design of older models, but brought up to present times, of course. And it's not a bad looking bike, if I say so myself. The downside is the limited units the brand will produce.

Taking from the name, you can guess exactly how many bikes they will be building. Yep, only 24 units will see the light of day. Powered by a 1.950 cc engine, the Hesketh 24 will bear Ohlins suspensions, Beringer brakes, a Brock's exhaust system and BST carbon fiber wheels. A nice feat of design is the fuel tank, which resides under the engine, despite the obvious bulge right in front of the rider.