The Japanese people from Honda recently announced that the American factories, mainly the Ohio plants, will benefit from significant investments in order to boost the production. To be more precise, the company announced that they plan to invest around $355 million in extending and upgrading the plants which will result into an increased production rate.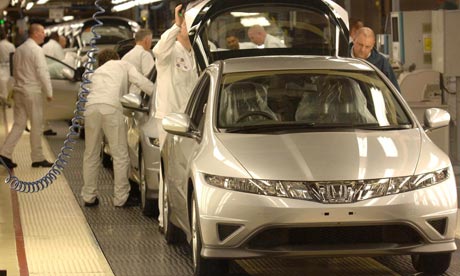 According to the official figures, Honda's sales in the U.S. decreased by around 2,6% from the beginning of this year. The market share also decreased to 9,3%, in 2010 being somewhere at 10,5%.

Few days ago, the Japanese company also announced that a new plant will be built in Mexico, a facility able to produce around 200,000 units each year. Building the new factory from scratch will cost the company about $800 million.
From the total investments in the Ohio factories, about $166 million will go to the Marysville plants while the remaining money will be directed to the engineering center in Raymond. "The driver of the projects is to improve all our characteristics. If we end up increasing production capacity as a result, that's fine," said Ron Lietzke, Honda spokesman.