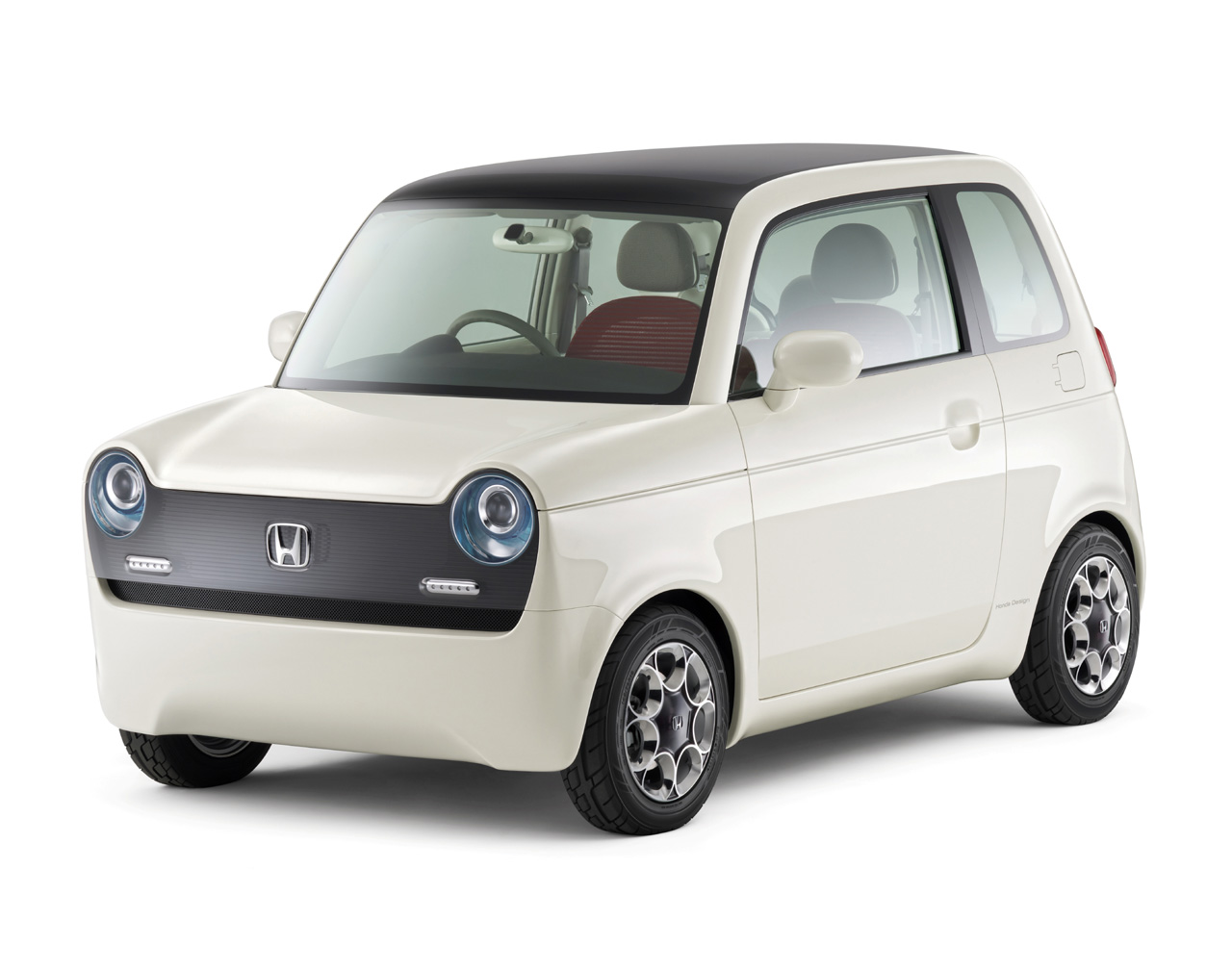 At first look, you would think that this is just an ugly small car and a failure for Honda; but if you are smart enough, you would know that you're wrong. This model reminds us of Honda N360 from '60's. Actually, Honda N360 is the base design of Honda EV-N Concept.
Of course, Honda EV-N Concept is about to debut at Tokyo Auto Show where I think is going to be many full electric cars. Honda EV-N Concept is full electric using a lithium ion battery. The main competitors certainly are Smart built by Mercedes and Toyota iQ. At Tokyo Auto Show expect to see near to Honda EV-N Concept, CR-Z concept and Skydeck concept by Honda.
As you can see, Honda EV-N Concept is just a city car, you can't make trips with it. It is just a city car, but will be very good at this. It fits perfect in small places, is very silent because of the electric motor and it will make probably no noise. More details and maybe pictures with Honda EV-N Concept will be available next month from Tokyo Auto Show.