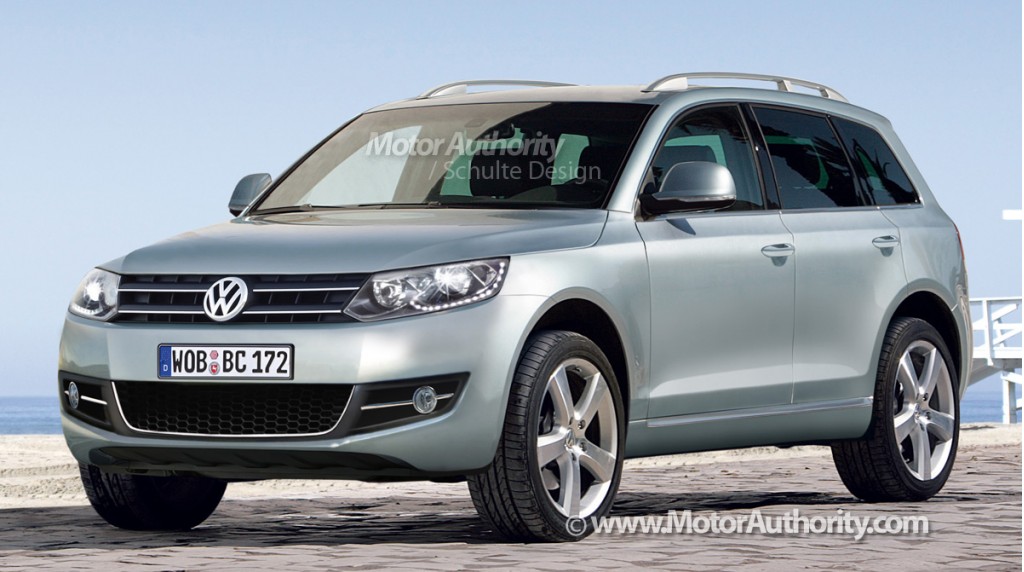 German team hopes that new 2011 Volkswagen Touareg will have more success than actual Touareg. 2011 Volkswagen Touareg will be similar in size to the current model but will have some important improvements like more fuel efficiency and will be able to seat up to seven passengers, despite actual model that is lack of seven-seater capability but have a big price, that's also the main reason for the modest sales.

New VW Touareg is lighter because of using more aluminum and we'll meet the 2011 Volkswagen Touareg platform at the next-generation of Porsche Cayenne and Audi Q7. 2011 VW Touareg will also be sportier and we can see that adopts some influences from his brother Tiguan.
Personal if i have to describe in three words the Volkswagen Touareg i may say: imposing, strong and venturesome. Equipped with a six-speed automatic gearbox and starting 280hp (208kW) 3.2L V6 petrol engine, top out with a 345hp (257kW) 4.2L petrol V8. A couple of diesel engines available, 2.7L and 3.0L turbodiesels. Launching date is set for Europe to next April and in the U.S. later in 2010.
Source: MotorAuthority