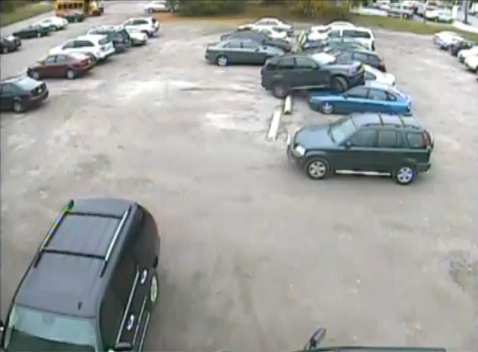 We don't know if we may laugh or we have to get worried because we can be unlucky and this driver can hit us on the street. May this BMW X5 have a new technology where the pedals are inverted ?! or this driver doesn't deserve to drive a car because he or she doesn't know how to drive one?
I don't know exactly why happend with the car in this video but it can be a good commercial for BMW, showing how powerful is a BMW X5. What I said since now was ironical but this driver is certainly a danger on the roads and some measures must to be taken!

Now I invite you to see exactly what happened in the parking lot, in Ontario, Canada. We find that the driver of the car wasn't identified yet but we hope that he or she will got the sanction that deserves for what we see in the video.