The Audi S5 Cabrio may not need improvements in the looks department, but it could always use some extra horsepower and torque. At least this was the thought of the HS Motorsport tuning company that offered to help the S5 in gaining a performance boost.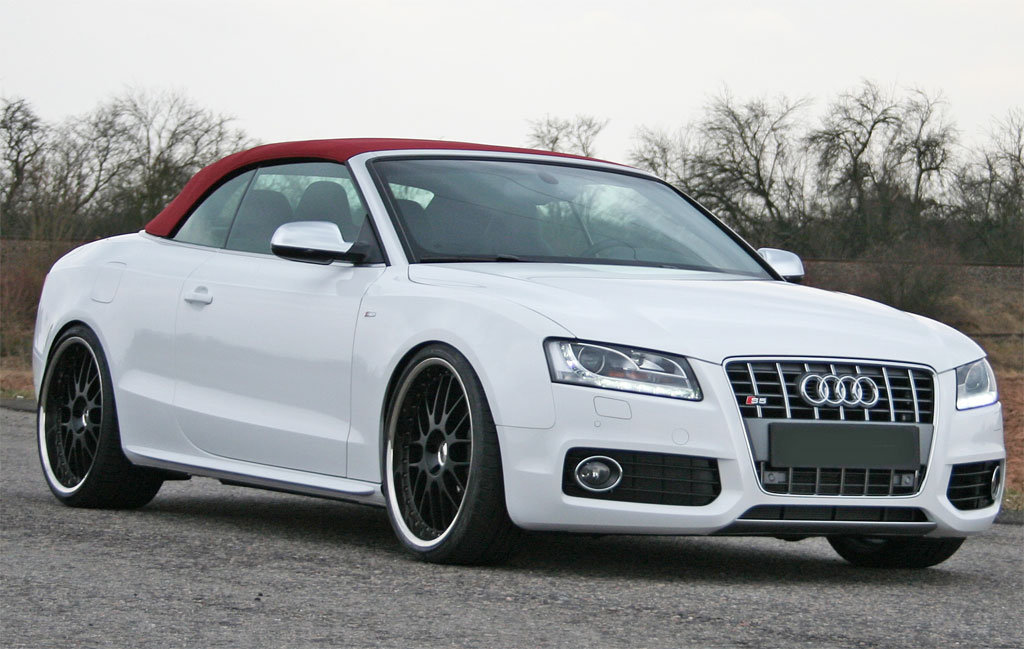 Starting under the bonnet, the stock engine that delivers 333 hp and 440 Nm of torque has been upgraded to sport 375 hp and 525 Nm of torque. Now the Audi S5 Cabrio is capable of reaching a top speed of 180 mph (290 km/h).
Regarding looks, 21-inch wheels are present for duty with the tyres being brought by Cargraphic. The company also added an exhaust silencer which will make people in the area know of the arrival of the HS Motorsport Audi S5 Cabrio. The tyres and wheels are coupled with a Bilstein suspension for increased performance.
An optional feature is a high performance Brembo brake system featuring double brake discs and a monoblock saddle with 6 pistons that will be installed to the front axle.
Carbon parts are also available both for the exterior and for the interior, so that the package is now complete.