The new Porsche Panamera may be a lot of things for some people, but one can't deny that it has had a rocking first year in sales, since Porsche has sold 22,518 units of the model in the whole world. Let's take a look at some of the numbers made available.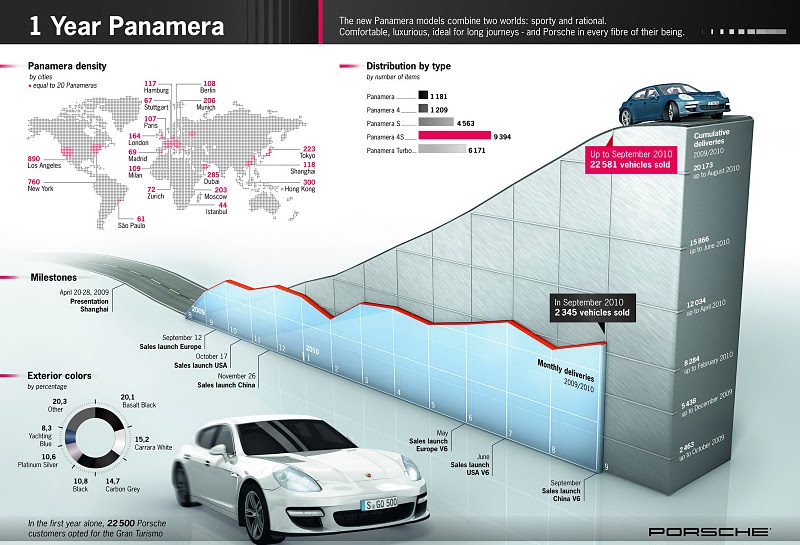 Out of the 22,518 units sold, 2,530 were bought in Germany (why aren't you surprised?). The United States saw 890 units sold in Los Angeles and 760 sold in New York. The People's Republic of China had 188 units sold in Shanghai and 300 in Hong Kong, while Japan had 223 units sold in Tokyo. Other figures include Moscow with 203 units, Munich with 206, 108 in Berlin, 117 in Hamburg and 285 units sold in Dubai. If you think these figures regarding the cities are strange, this is just what Porsche has offered, instead of sales by country.
According to the Management Board Member Bernhard Maier , the Porsche Panamera already has a 13 percent of the high-end luxury class segment, the model being the sportiest one.
The most sought after models were the Panamera 4S with 9,394 units sold and the Panamera Turbo with 4,563 units.