The Global Rally Championship this past week included a special new debut, one which speaks of a racing car that comes from Korea.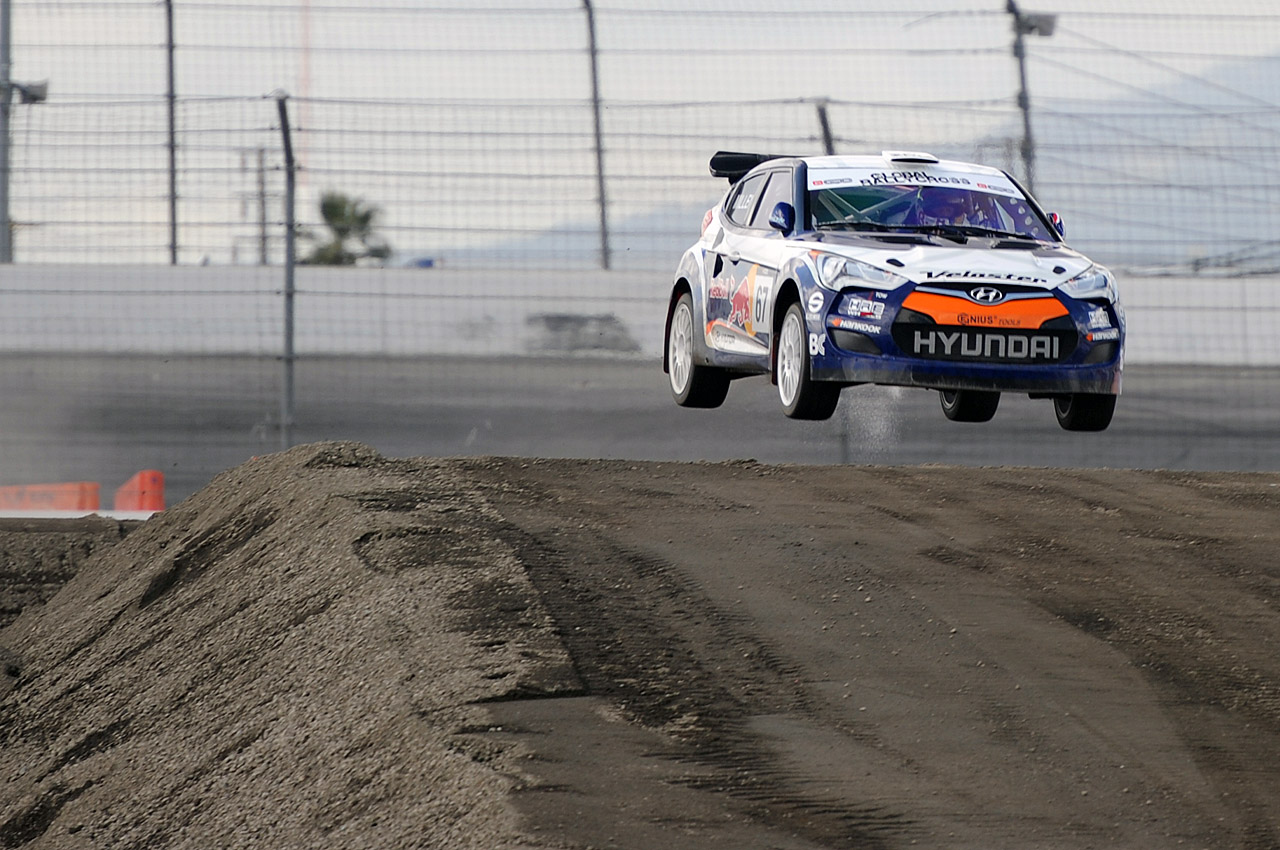 The car in question is the Hyundai Veloster, and its Korean origins aren't relevant at this sport since the car was prepped by someone else.

Even so, the Hyundai Veloster Rally Car is a welcomed presence to this side of the car selling industry.
So what if the chaps at Hyundai can sell road legal cars in amazingly large numbers, the effort of advertising through motorsport shouldn't be something they're excused from.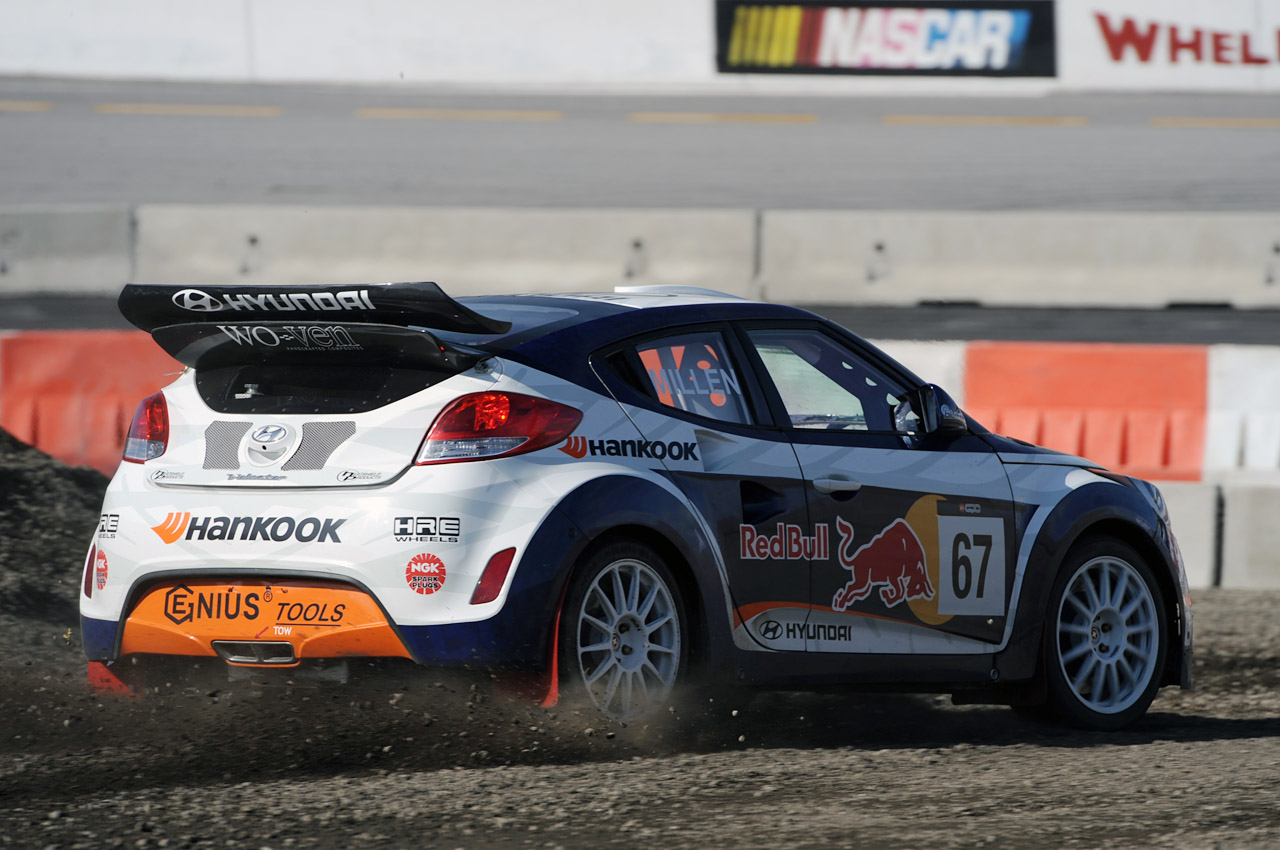 Hyundai have been working with Rhys Millen for some time, and therefore it's no surprise that the Veloster is appearing under the Rhys Millen Racing banner.
The two racers had their debut almost trouble free but as you'd imagine with such a fresh design, some teething problems did appear.
Since Hyundai and Rhys Millen Racing promise that by next weekend they will have sorted out the problems they had with the tire compounds and gear ratio selections.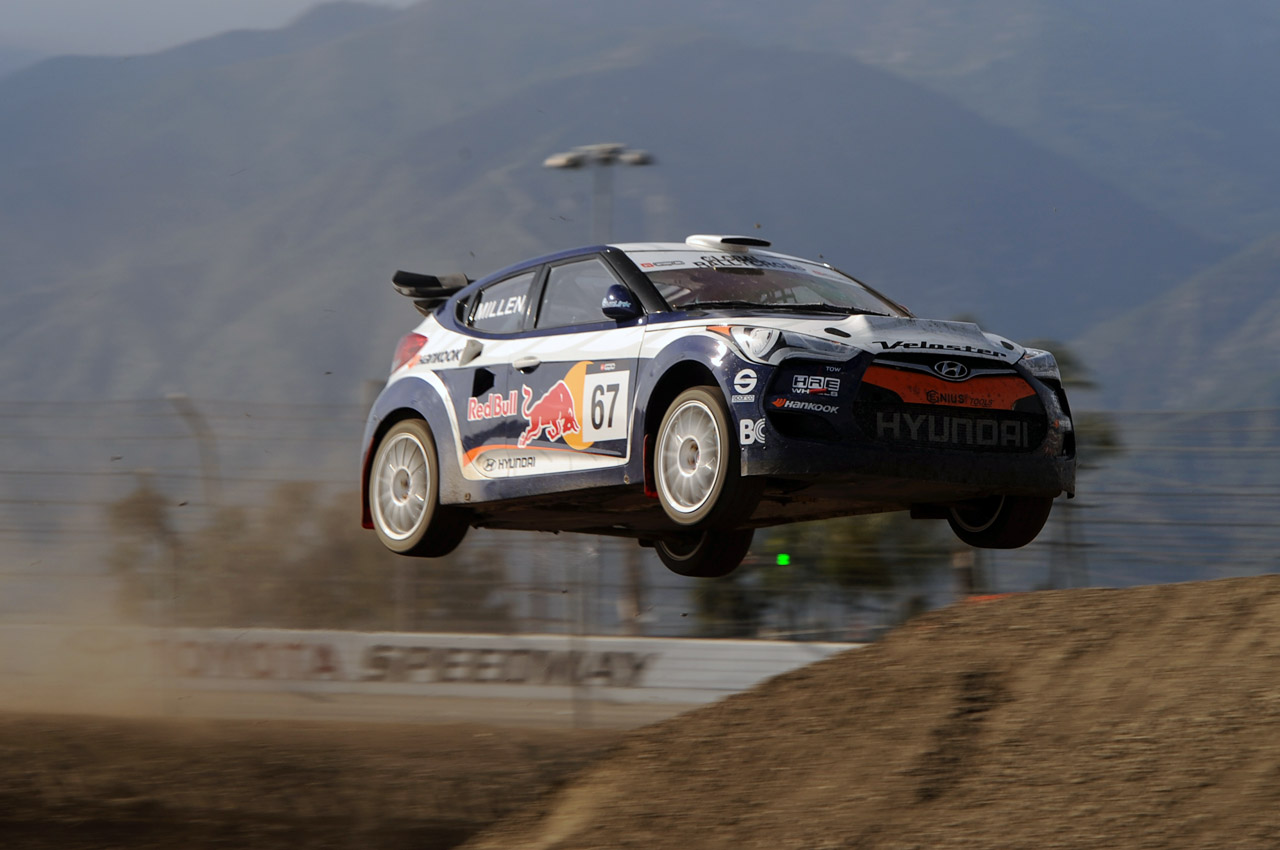 As it is, the next time we see the Hyundai Veloster Rally Car in all of its 500 horsepower glory it will be a at the RallyCross in Snoqualmie next month.