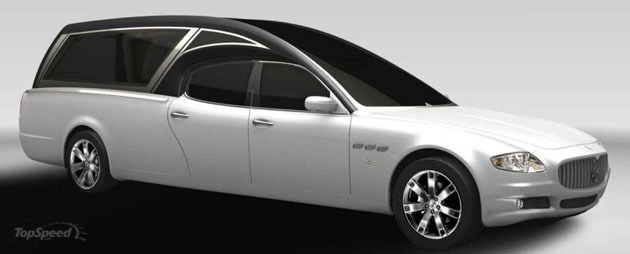 I guess that there is no way for the "last road" to be made in a much luxury way than with a Maserati. Before to see the photo with this car, I was thinking that the most luxury way for the "last road" would be in a Mercedes but there is no doubt that this is much luxury or at last I think so.
You can consider this car a tuning of Maserati Quattroport so that it is turned into a funeral hearse or at last this is how people is looking at this car and I think we should think the same.
Usually, the funeral hearses are having just two seats in the front side and also two doors but this is coming with 4 doors as you see and probably also 5 seats so that this car is a bit longer. I think it is as longer as a regular limousine.