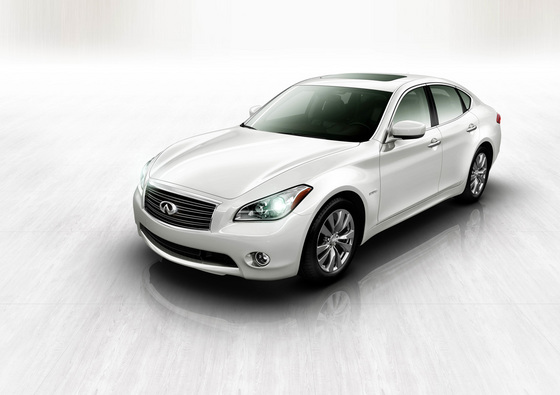 If you are an important business man with pretentions then you should own a hybrid limousine. How in this days almost every car construction company released at least one hybrid car, Infiniti announces the M35 Hybrid model, the first hybrid of the Japanese constructor. Infinity is on the market from 20 years which is not a very long time, but they are keeping up with the modern trends in the auto world.
I said that Infinity was keeping up with the modern trends, they have limousines, SUV's of all sizes, they have convertible coupe and the only thing that was missing is a hybrid which will come at the beginning of 2011. The combination of internal combustion and the electric energy is a very big deal for Infiniti.
So this first hybrid model, also called Infiniti M35 will have the same V6 engine at 3.5 liter capacity. The electric engine used on this Infiniti M35 develops 67 horsepower and the one on gasoline develops 320 horsepower. The hybrid technology makes herself felt when you compare the weights of the standard version with this, the hybrid model being with 150 kg heavier.