Kia recently released a first teaser for the new KV7 Crossover Concept. Few moments ago we had the opportunity to talk about the facelift version of Pro_Cee'd, a revised model which is set to debut a bit lately after the Detroit Auto Show, more exactly at Geneva, in the spring of 2011.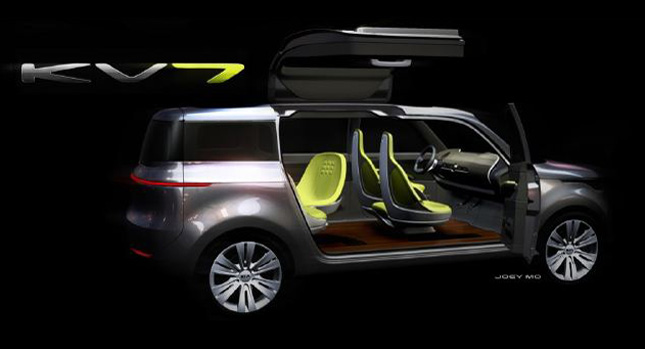 Before the Geneva Auto Show where we'll meet the new Kia Pro_Cee'd, we can admire a new concept prepared by the Korean manufacturer at Detroit, a concept called KV7 Crossover. The details are thin as is the press release, thus, we have to use the teaser to to draw few conclusions.

At a glance we can observe the crossover shape of the Korean concept together with the interesting combination of the doors, the normal front doors together with the rear ones that remind us of the Gullwing doors. At the interior we see some special seats which can make us feel as we are driving a spaceship but of course Kia's designers had the opportunity to stretch their artistic wings as we talk about a concept, not a series model.