With the Koreans at Kia on a seriously ascending path it's not uncommon to see them tackle some of the difficult areas of the market.
Their Frankfurt Motor Show unveiled Kia GT Concept is a sign of their attempt at muscling into the sports sedan market and it is quite the breath of fresh air.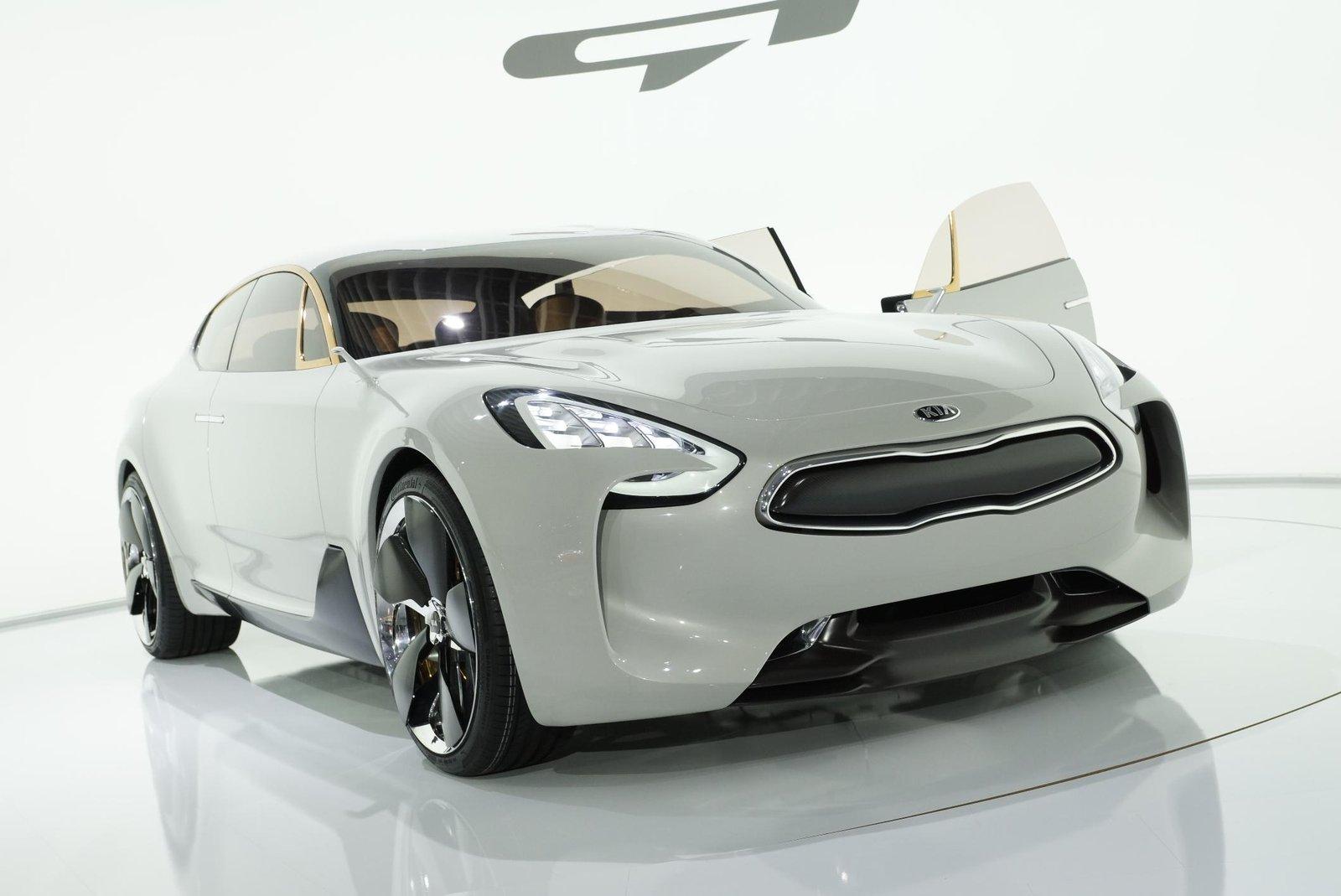 The established car makers are still working hard and still coming up with serious competitors for the Kia GT to fight against but they all have one major flaw; they're not "the new thing".

Once past this frankly, industry leading attribute and the pretty face of the design, the Kia GT Concept does feature a very nice party piece.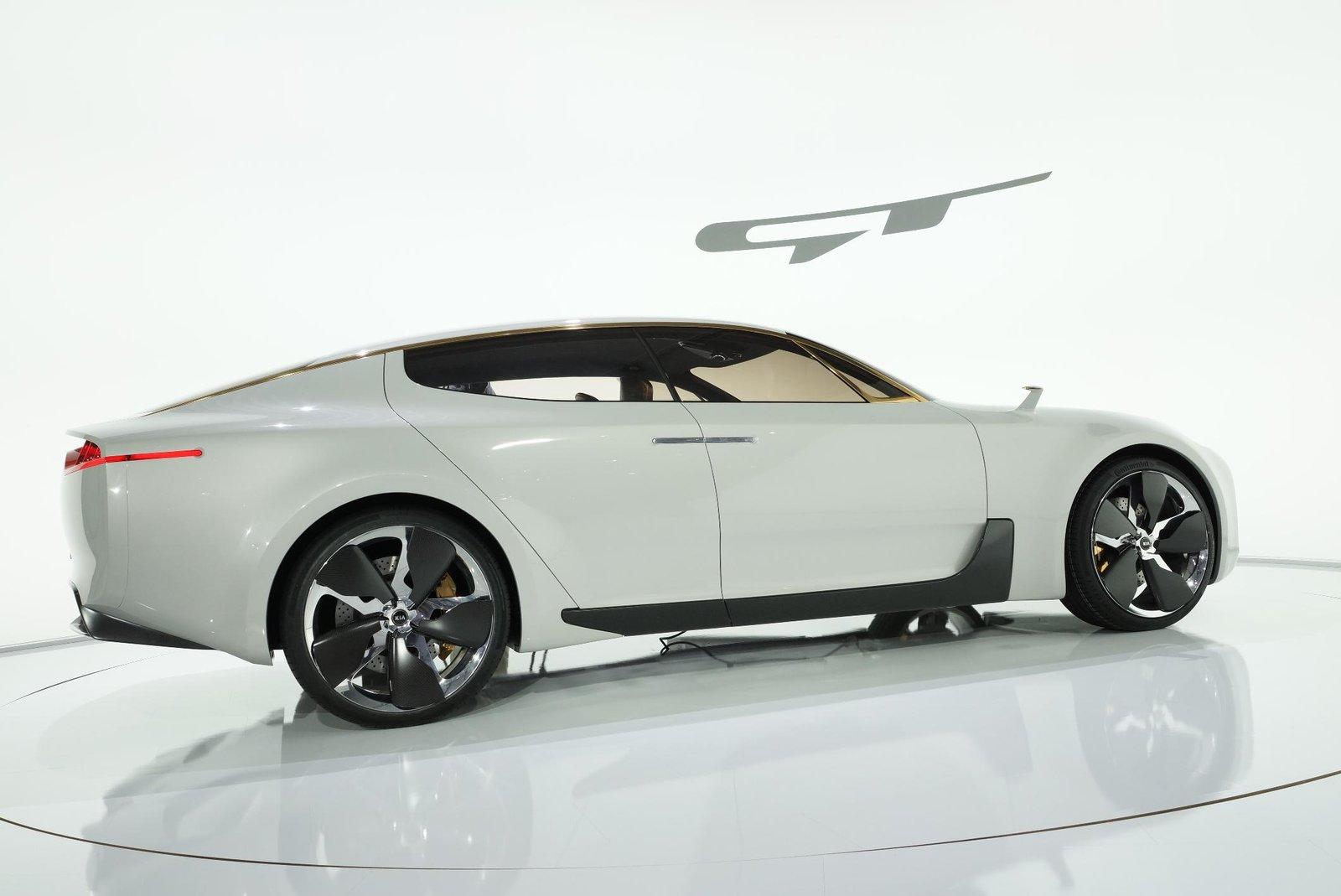 It's an engine that's really appropriate for this segment for the market since it's powerful. We're talking about a 3.3 liter V6 engine which is turbocharged up to nearly 400 horsepower and 394 lb-ft of torque.
Seems like the right amount of grunt to have at the rear wheels when fighting the power crazy Germans but a recent interview with Peter Schreyer, the designer of the Kia GT, gives us some reason to worry.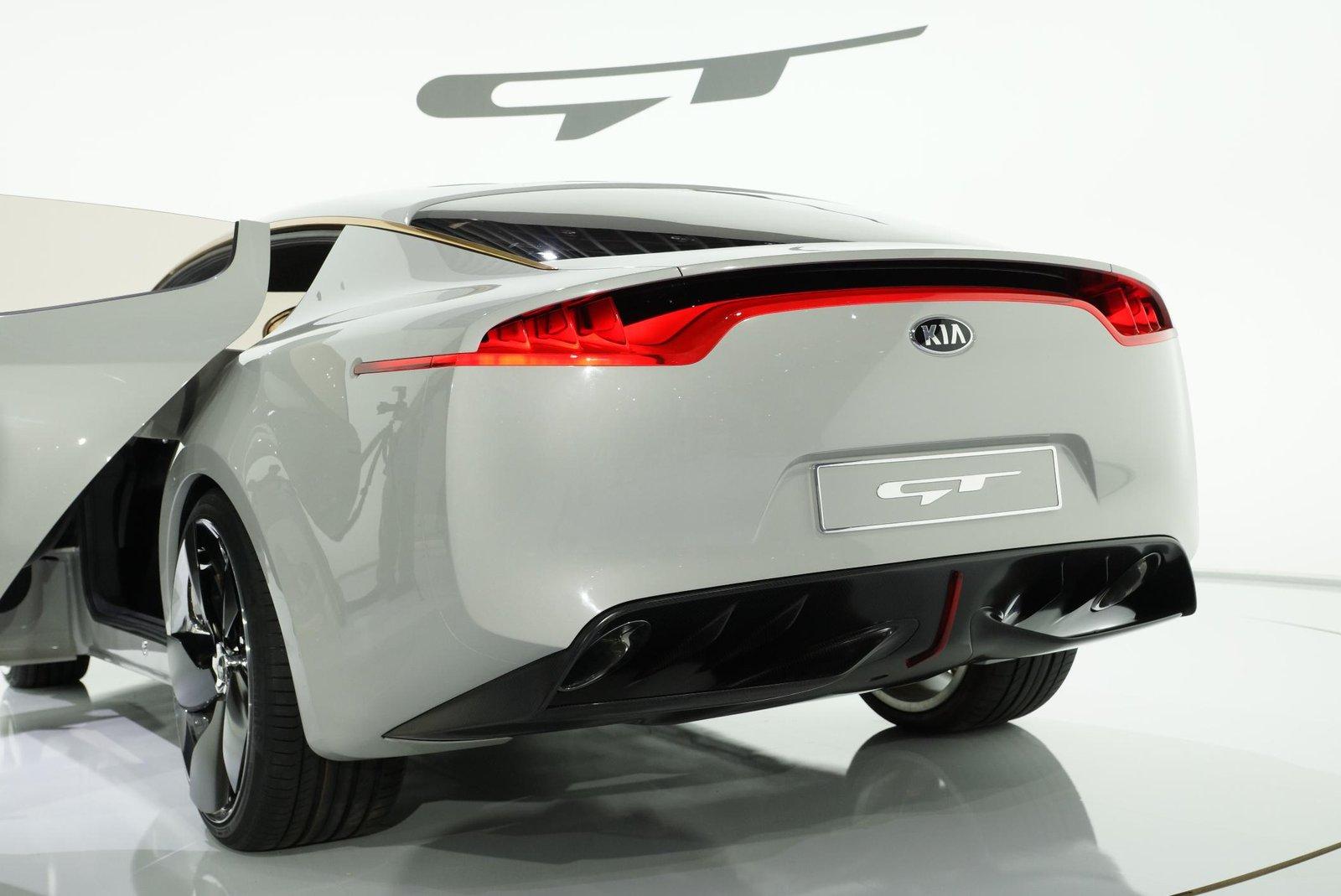 While he didn't have too much of a bag of information on the GT at hand he did say that Kia isn't very certain about the engine and that it might be swapped for a smaller capacity one.
There's even talk of a hybrid and basically the Koreans are still somewhat more focused on the fuel economy idea than they are of the speed.