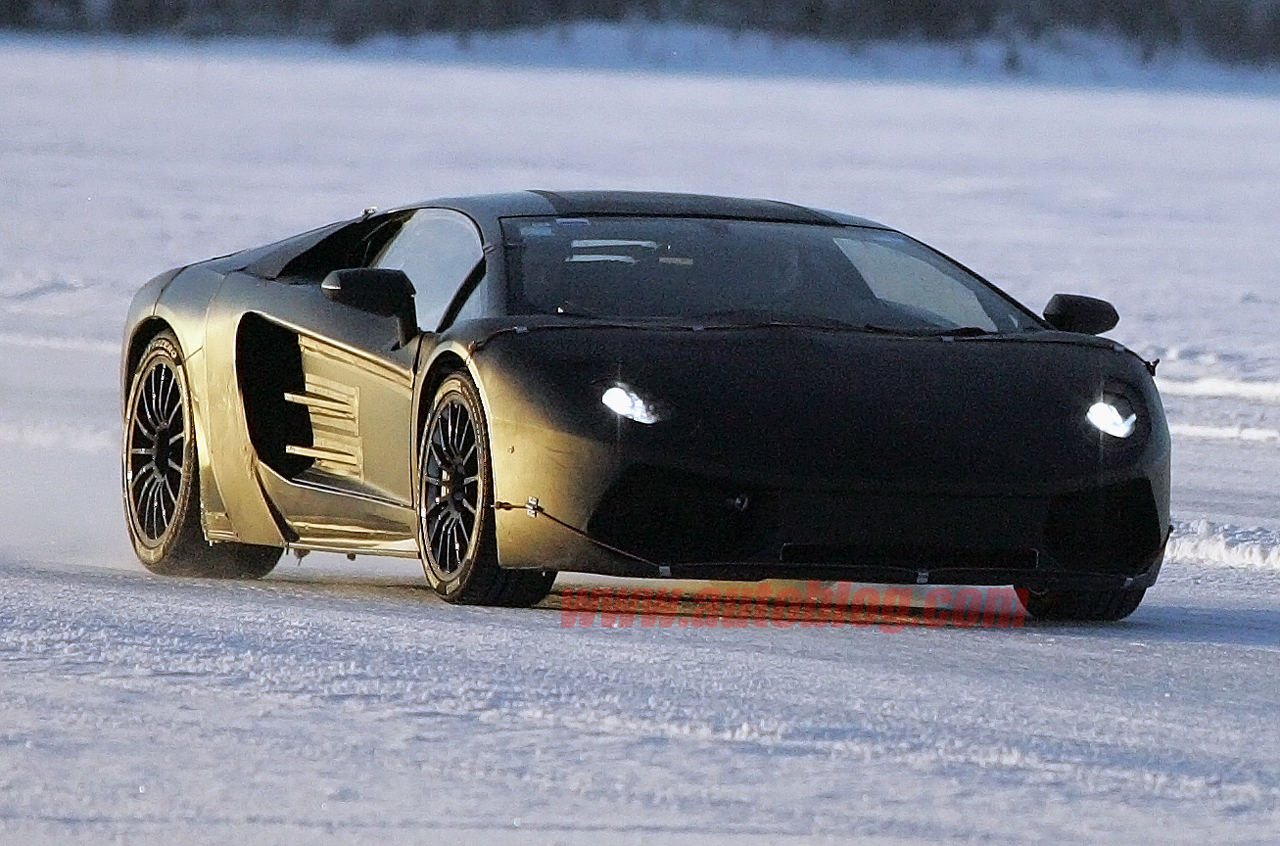 This is a rare opportunity because at last I can't remember the last time when we talked about some spy photos with a Lamborghini so we must be very thankful because at last I am. Now you may wonder what's with that name namely Jota and I know that you didn't hear it until now because I also didn't.
First important thing that you should know about this Lamborghini Jota is that it is the replacement of the Lamborghini Murcielago and it's pretty obvious because it looks almost the same of the Lamborghini Murcielago.
We don't have at all exactly details about this Lamborghini Jota but we heard that we should expect to have under the hood a V12 engine being able to develop up to 700 horsepower which is pretty big for such a car like Lamborghini Jota but at the same time is pretty good because it makes this car very powerful.