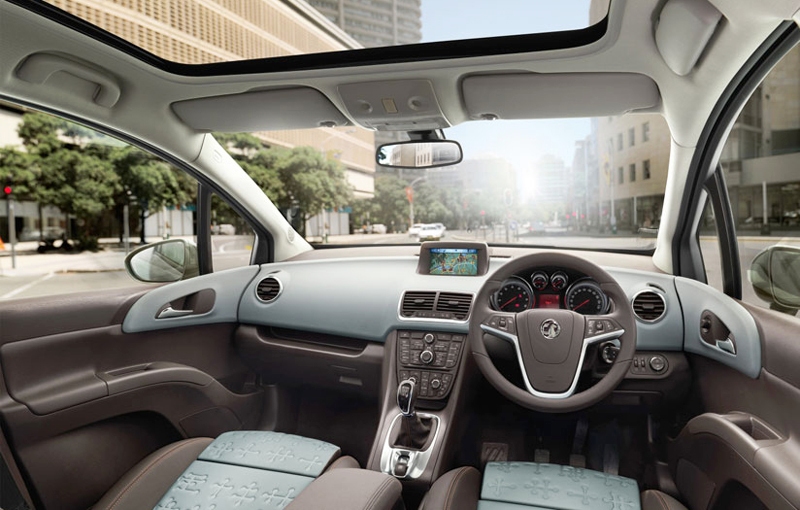 Opel has unveiled the official photos with the interior of the new generation of Meriva, which proposes a series of innovative technologies that enhance the passenger's comfort. The new Meriva is distinguished from other models in the segment with rear doors that open opposite, to nearly 90 degrees, facilitate access of passengers and their baggage. This unconventional system reminds of Rolls-Royce.
Interior of the new Meriva is taken from the Insignia and the new Astra and offers two smart solutions. The first one, a first in the segment, called FlexRail and consists of a storage space that slides itself on the center console tunnel to be used by the back passangers and that can be stored books, iPods, CDs and sunglasses.

The second generation of Opel Meriva has an upgraded version of FlexSpace system for rear seats, which offers more possibilities to configure the interior without the need to dismantle them. The seats can individually slide to front, back or be closed to each other in a settlement with four seats. Thus, increases foot and shoulder space for passengers and trunk volume from 400 to 920 liters.