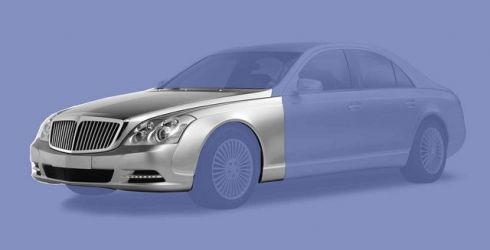 Today Maybach released the front side of the new front-end facelift making us a vision about the final product because in these photos, the facelift front is combined with the rest of the old body. Unfortunately, these photos are having a very low resolution and also a very low quality but we can still see the new features at this new car.
Talking about the new features, this facelift comes with a slightly tweaked grille, new headlights and a more aggressive lower air intake. Anyway, you should still wait for other changes coming with this facelift at the rest of the body.
People are expecting from this new facelift to be released in April at the same time with the new Euro V emissions compliance. More exactly, this is going to happen in less than a month so you don't have to wait too much to see the final product.