Not so long ago, Lotus shocked when they announced they would be stepping into the motorcycle making industry.
And while this is new ground for them, expectations are running high for the British car maker.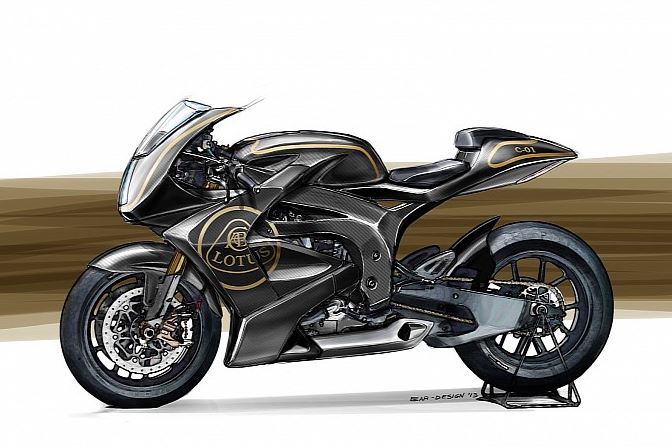 The news came with a teaser image that showed us next to nothing. While we will have to wait for more details on the bike, some artists have already started to dream up looks for the C-01 bike.

Luca Bar's take on the Lotus C-01 has been completed and released unto the internet for all to see. And while his interpretation is definitely eye catching, hopes are so high for this project, that even this rendering falls just short of expectation. All the more so since we know that designing the bike will be Daniel Simon and Kodewa.
Apart from that bit of information, we can only speculate for now, but while we're at it, some say we should expect around 200 Hp from the bike, and heavy usage of light materials.