We've seen it countless times before. Whenever a car company wants their products to feel posh they look up a luxury accessories maker for a set of glove compartment fittings, seat covers or hand luggage to go along with their limited / special edition.

In the case of Mini and Tumi, the collaboration came to be the other way round. It was the luggage making company that decided to do up one of the car maker's products.
That one product Tumi blew their magic wind is the Mini Clubman. Actually, it was quite a strong wind because in the end two units of the Mini Clubman were engulfed by it.

Each of the two Mini (more or less) estates gets a customization job that draws inspiration from the Tumi set of special "bags" and they actually look very interesting.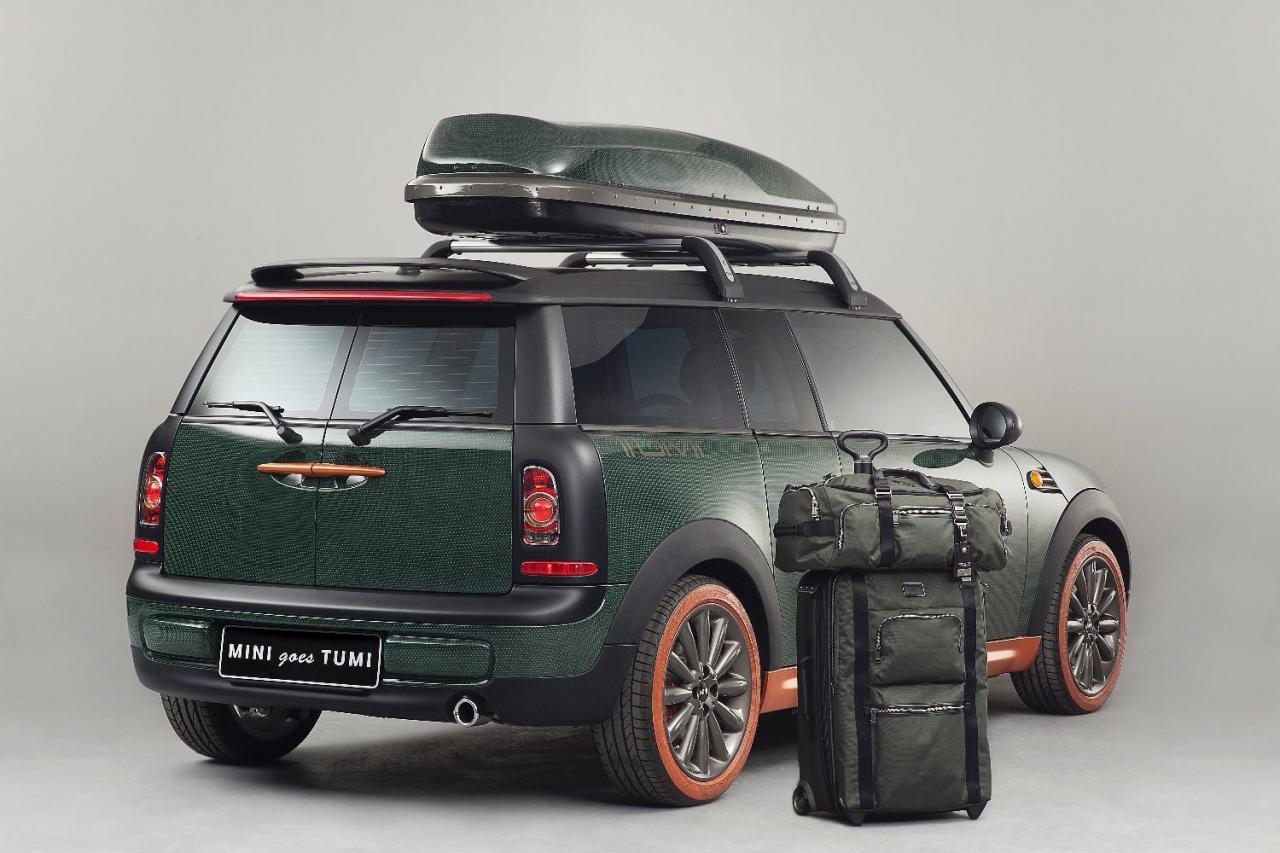 Apparently, the custom look of the Tumi products was seamlessly brushed onto these two Mini Clubmans because the luxury company's very own design director had a say in it.
Called Victor Sanz, he claims to have spent quite a sizable amount of hours with the two minis deciding which color patterns are to be used and where to apply them.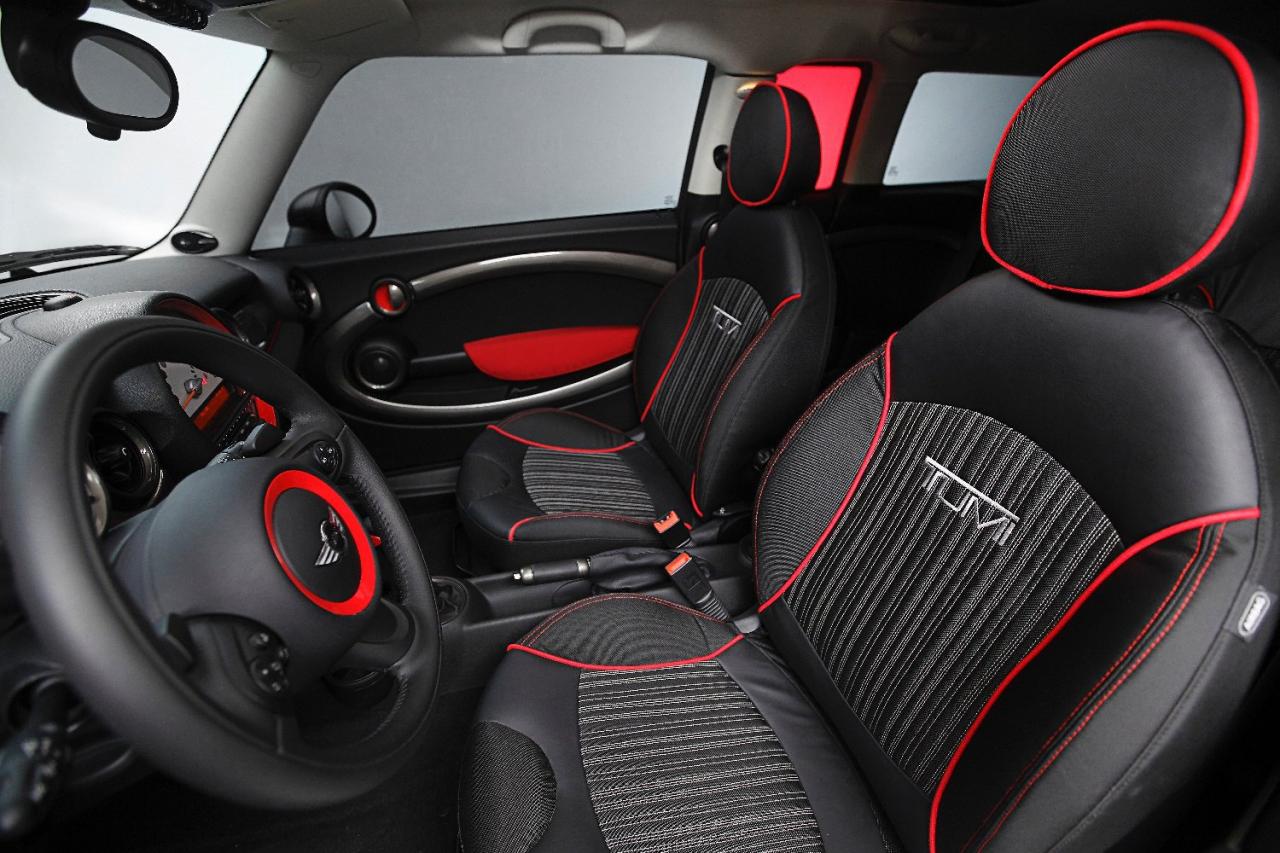 The exterior paint finish the two Mini Clubmans received reminds us of what Tumi products are like to look at which is odd. Tumi's products tend to be quite dignified whereas the Mini brand is more about fun and being quirky.
Despite to somewhat opposing design concepts the overall exterior aspect of the Tumi Mini Clubman units is astonishing, who could deny anything to joy of orange tires?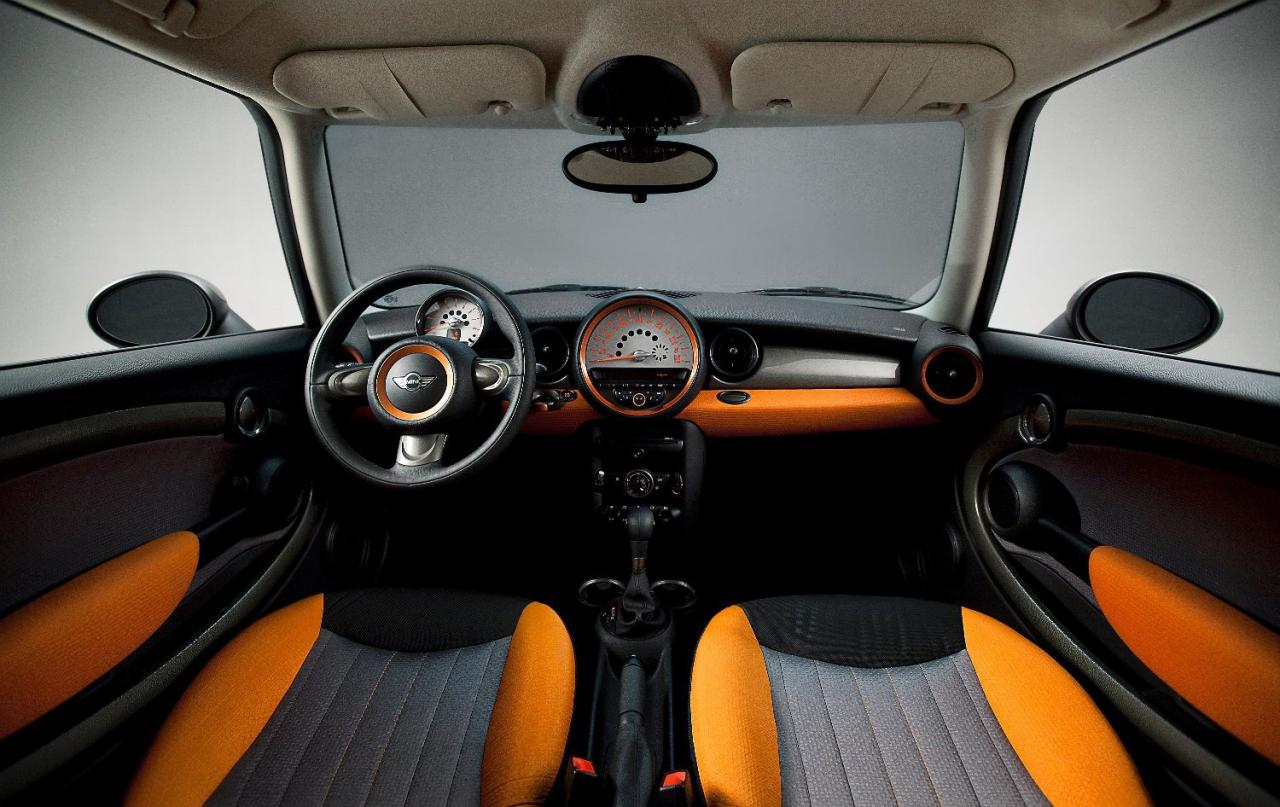 Where these two creations really feel special outside, the interior really is a work of art. It's the interior of these Minis that's covered in all the soft and luxurious feeling of Tumi materials, with incredible stitching and enough branding to cover a new car entirely.
The creation of these new two Mini Clubmans isn't just for keeping people busy, it's for a global tour that's going to raise awareness for both brands.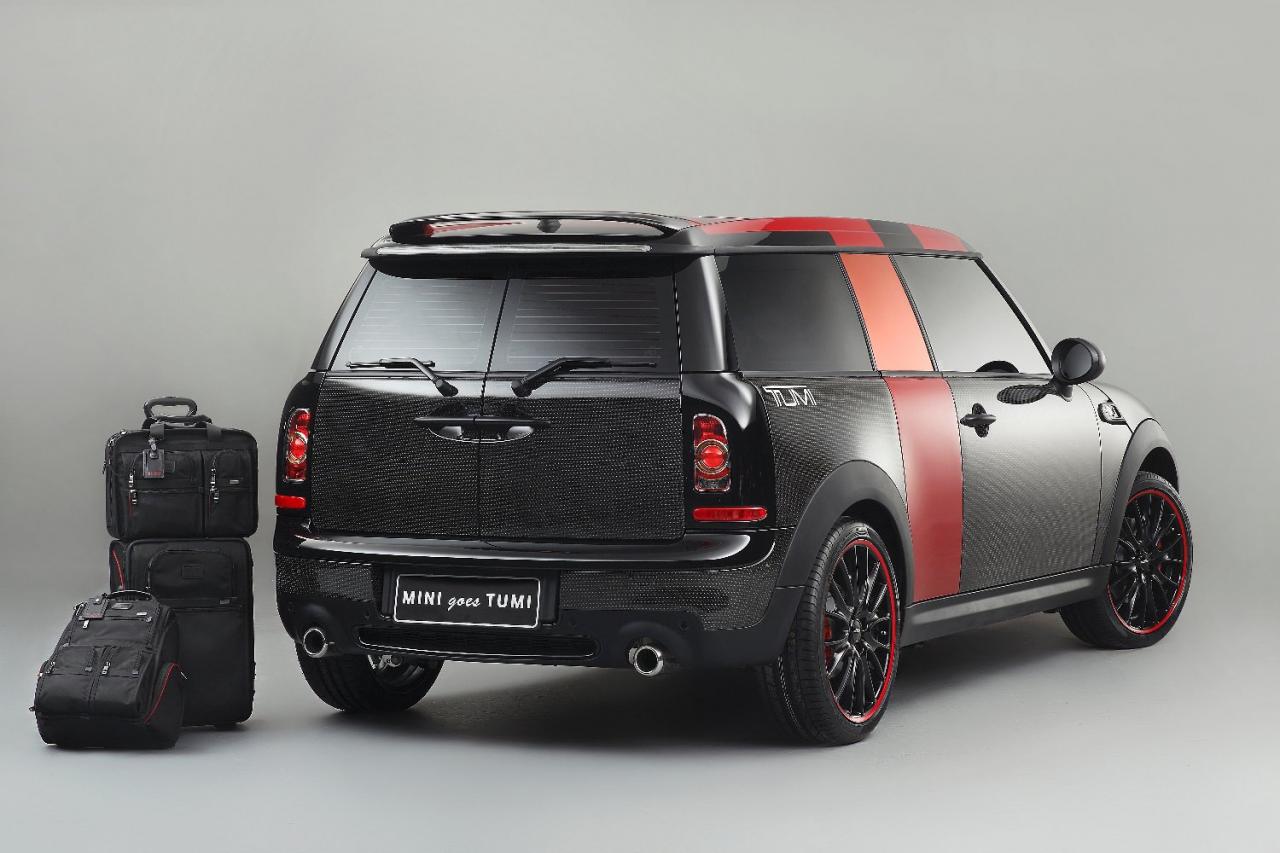 Once their duty is completed, the two Tumi special edition Mini Clubman units will go on sale to the general public. Before you get your check books out you may want to know that this offer will only apply to the Chinese general public.
All you can hope for is that the tour will be successful enough to spawn more collaboration Tumi-Mini products for other markets in the future.