We all have to admit, the Mazda MX-5 (Miata to you Yank folks and Roadster to you Japs) has gotten to the point where it's so brilliant it's almost boring.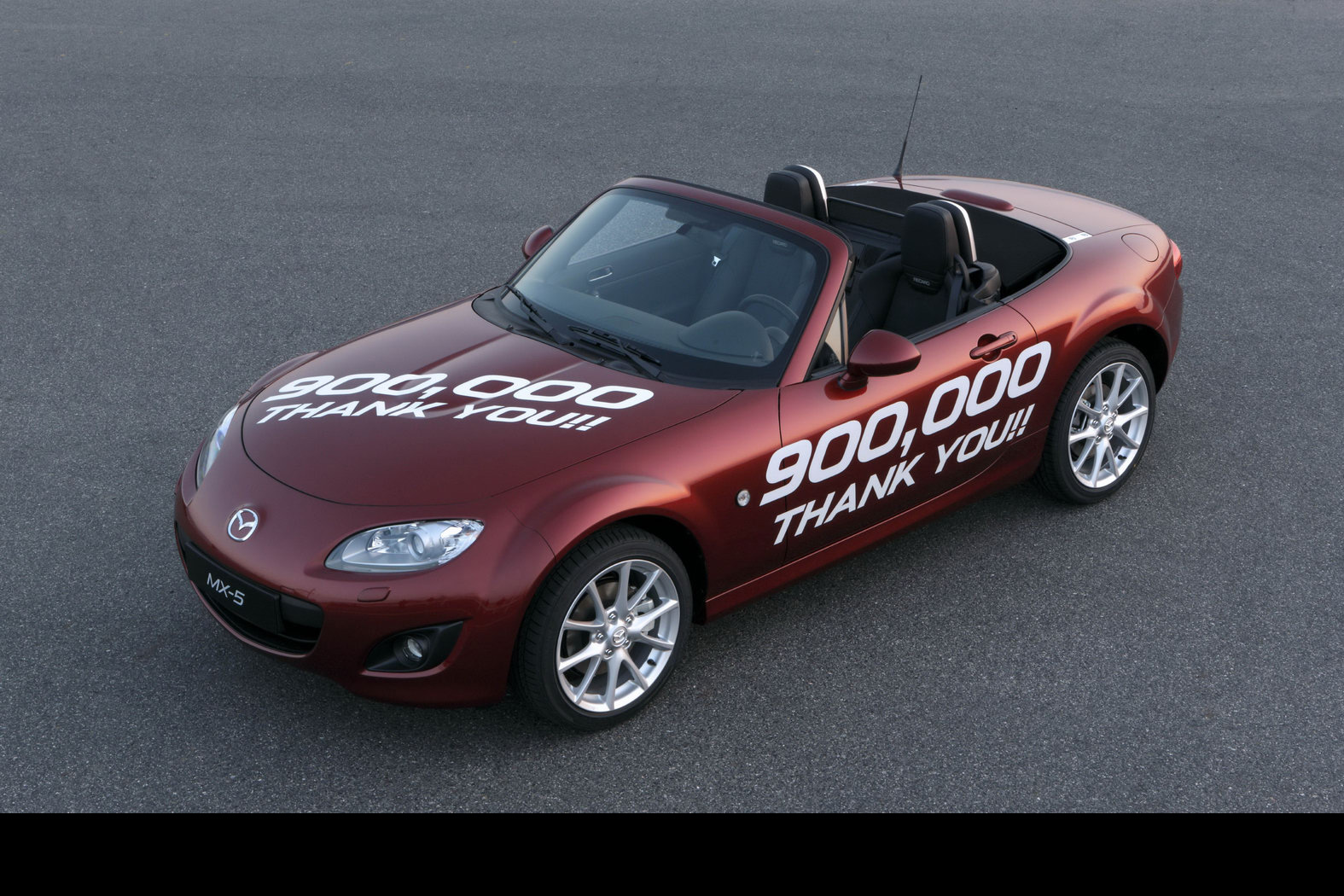 That may be so, but being boring to talk about doesn't mean the small Japanese roadster is boring to drive. And that is why it's such a great seller.

In fact, the MX-5 has been selling so well lately that it's production figures have reached a new milestone.
That milestone, as can be clearly seen from the photos is a showcase of how Mazda managed to produce no less than 900.000 units of the MX-5.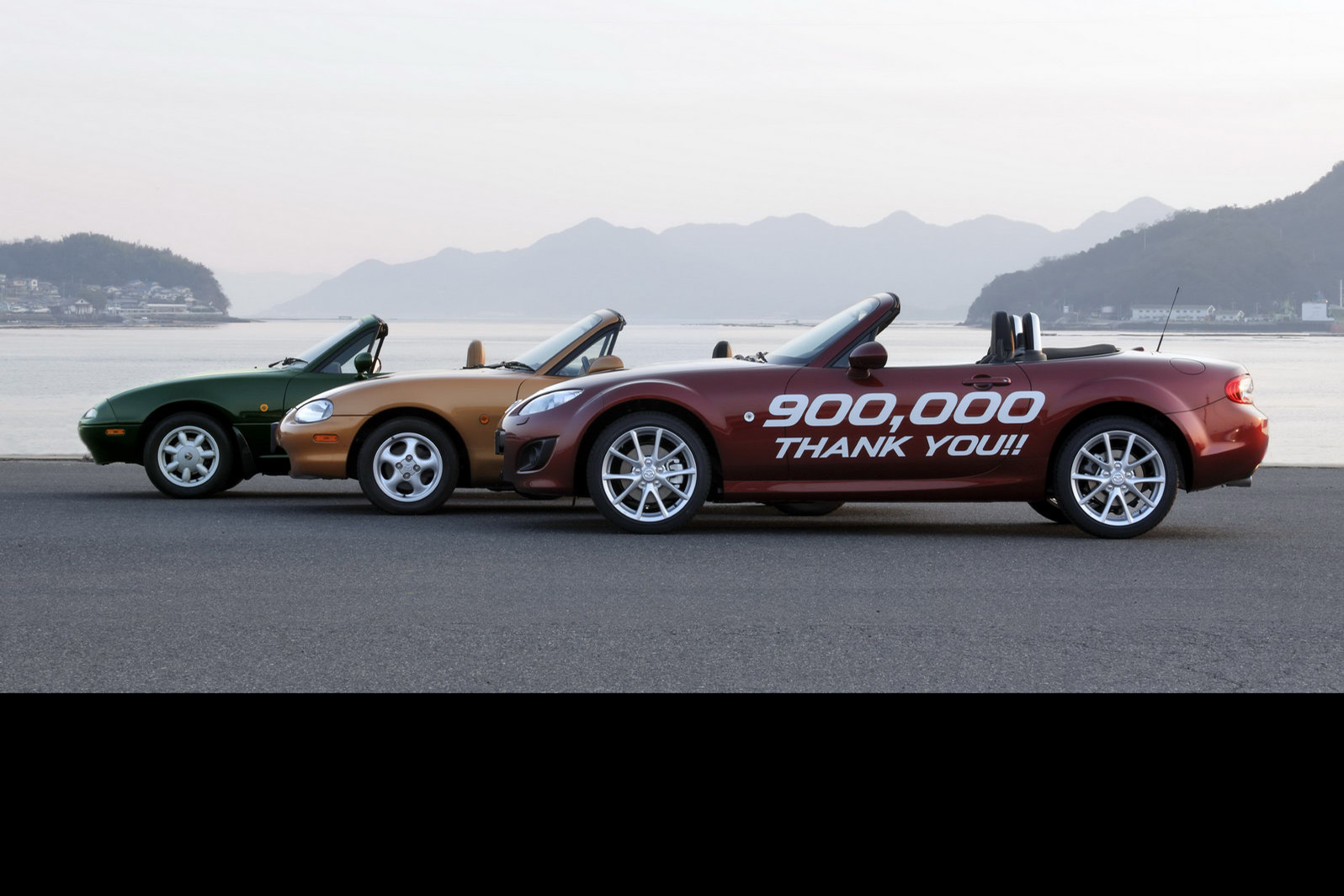 The production landmark was achieved today, and it is almost 22 years after mass production of the first-generation MX-5 commenced in April 1989.
In hitting the 900.000 units figure, Mazda decided to re-apply for production records with its MX-5 in front of the Guiness World Records authority.
As a quick reminder, Mazda's MX-5 has been holding the of "Best selling two-seat sports car" title since May 2000. Back then, the production figures had just topped the half a million margin.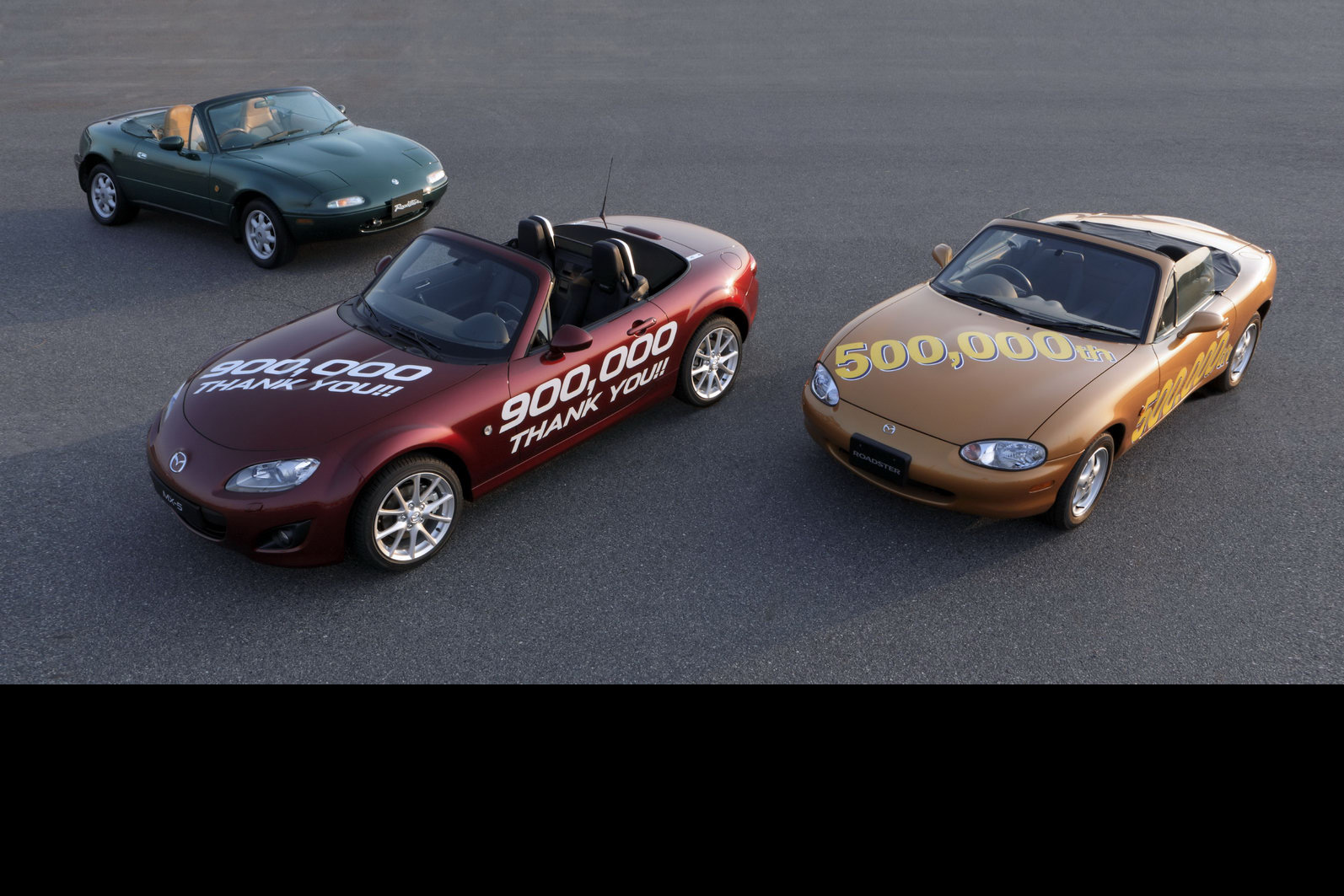 In seeing how sales of the Miata are going, it's not really improper to say that the Japanese will hit the 1 million milestone in no time at all.
Congratulations to the MX-5 roadster, one of the few cars that hasn't lost its way in across all of its life.