After being officially unveiled at the 2015 New York Auto Show, the long-expected McLaren 570S has finally made its way in the United States, being present at a New Port Beach event. And the hot supercar has also attracted a lot of curious eyes.
The McLaren 570S is a cheaper alternative for those who do not want the top versions from the British carmaker. However, we should not underestimate the performance of this model, as it directly fights against the Jaguar F-Type, the Mercedes-AMG GT or the Porsche 911.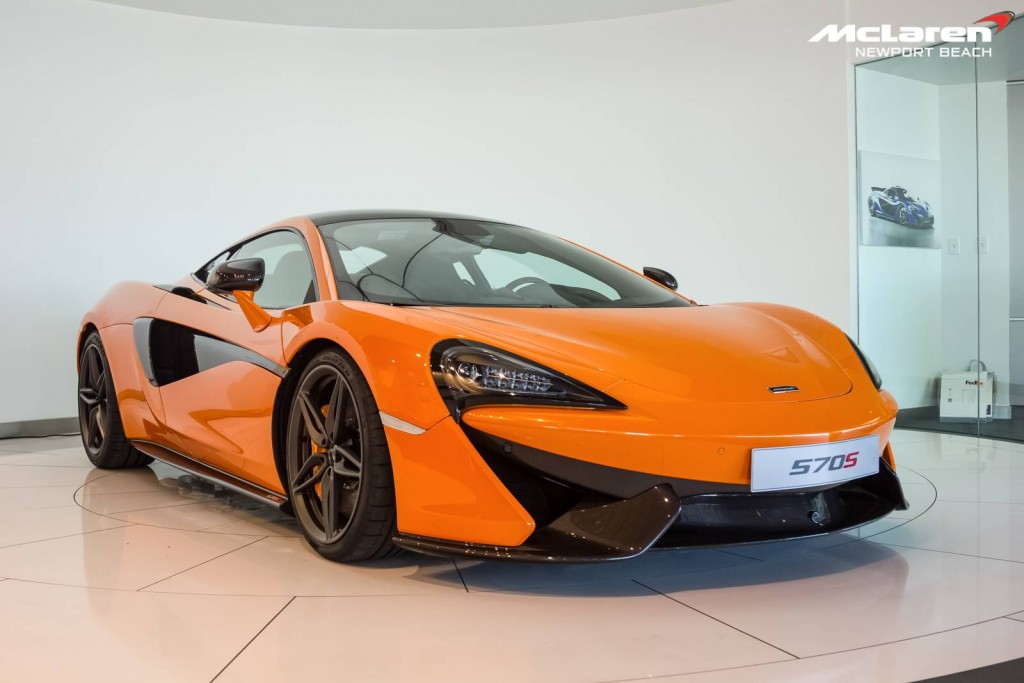 This means that the McLaren 570S will come packed with a 3.8-liter twin-turbo V8 unit under the hood, which develops 570 horsepower and impressive 600 Nm of torque. With the power being sent to the rear wheels and hooked to a 7-speed SSG transmission, the supercar reaches 100 km/h in just 3.2 seconds, at a topping of 328 km/h.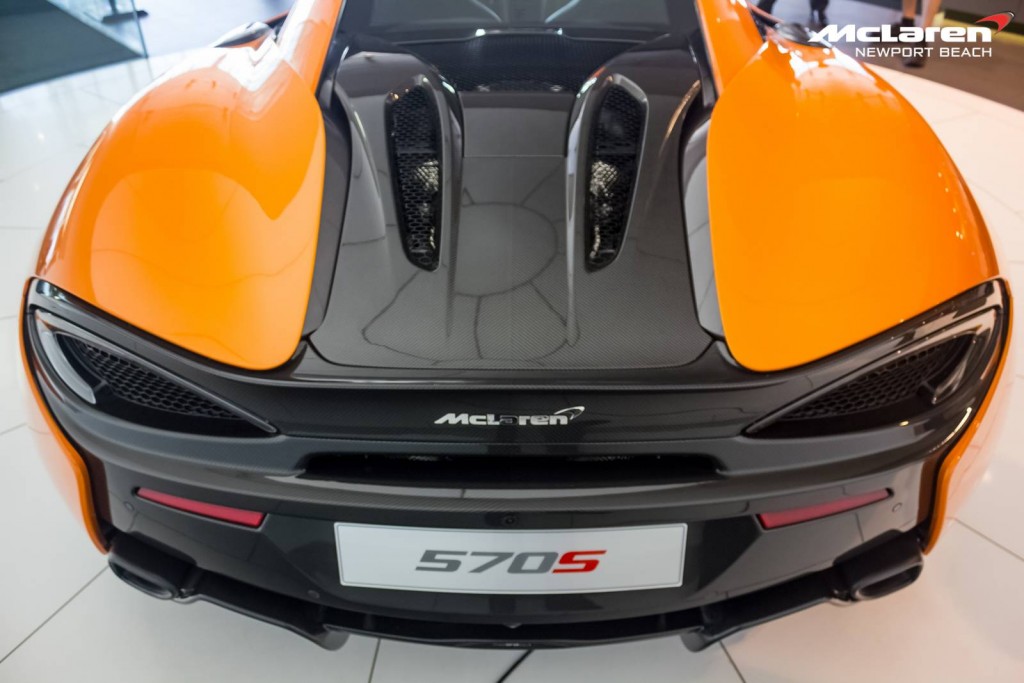 Apart its performance under the hood, the McLaren 570S also brags with an exquisite body style, complemented by the 19- or the 20-inch alloy wheels, front and rear, fitted with carbon ceramic brakes. The supercar has been also installed with an updated system suspension at the front and rear. Prices in the United States have not been yet confirmed.