The Mercedes-AMG GT S is back in our news, thanks to the new wheels, which I might say it give a unique and a more exotic look.
I am not much of a Mercedes-AMG GT S fan but I have to admit that this one looks exquisite, especially since it perfectly blends with the scenery.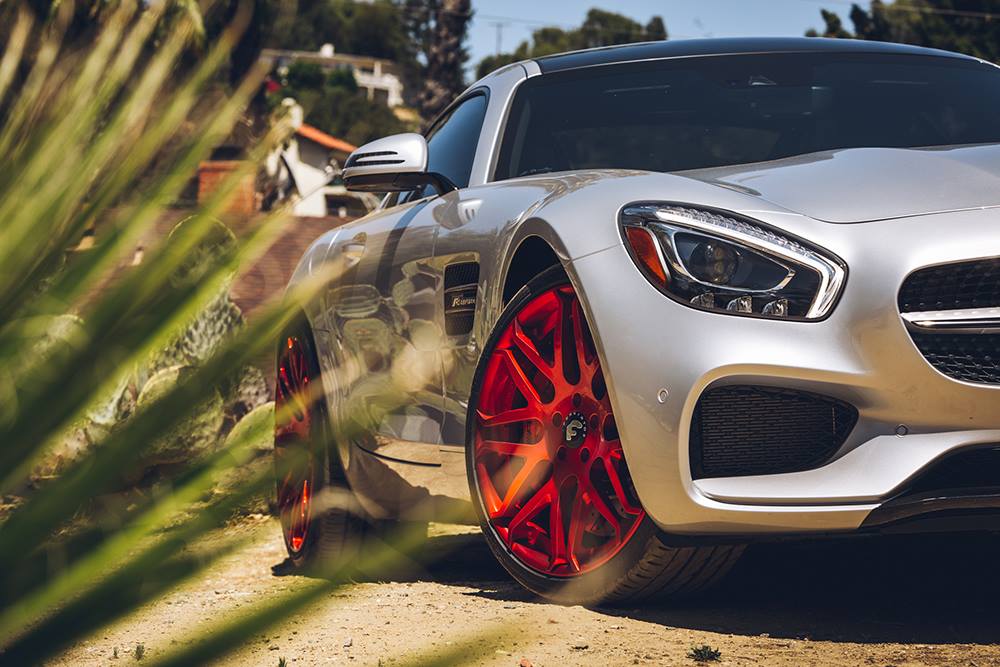 We are talking here about the Forgiato Kato-1-ELC wheels with the Candy Apple Red finish, which perfectly complements the silver exterior color, along with the black roof. Under the hood, the Mercedes-AMG GT S has not received any upgrades.
The same 4.0-liter twin turbo V8 engine is fitting this AMG GT S, the same found on its predecessor SLS AMG, and which develops an impressive 503 horsepower and a good 650 Nm of torque. This means that the sports car can sprint from 0 to 100 km/h in just 3.8 seconds, at a topping of 310 km/h.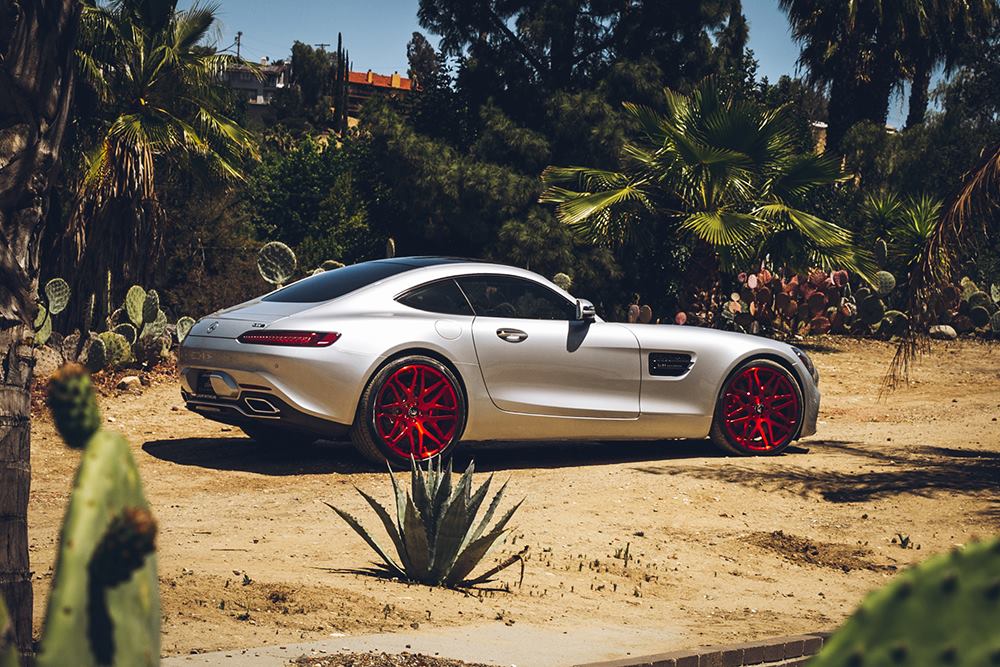 On the other hand, the Mercedes-AMG GT stock model is less powerful, coming with 460 horsepower and 600 Nm of torque. The sprint from 0 to 100 km/h is made in 4.0 seconds. Enjoy the short yet impressive photo session with the Mercedes-AMG GT S sitting on red Forgiato wheels!