The Alfa Romeo 4C is a great looking model but the guys from the Pogea Racing tuning division wanted something really special out of it, so they customized it with a one-off body kit as well as an interesting power boost under the hood.
The body of this Alfa Romeo 4C has received front and rear bumpers made from carbon fiber, as well as a revised rear spoiler, the rear diffuser with the carbon fiber 101 mm tailpipes and a few more. Other goodies include the L2 components to the MacPherson strut setup.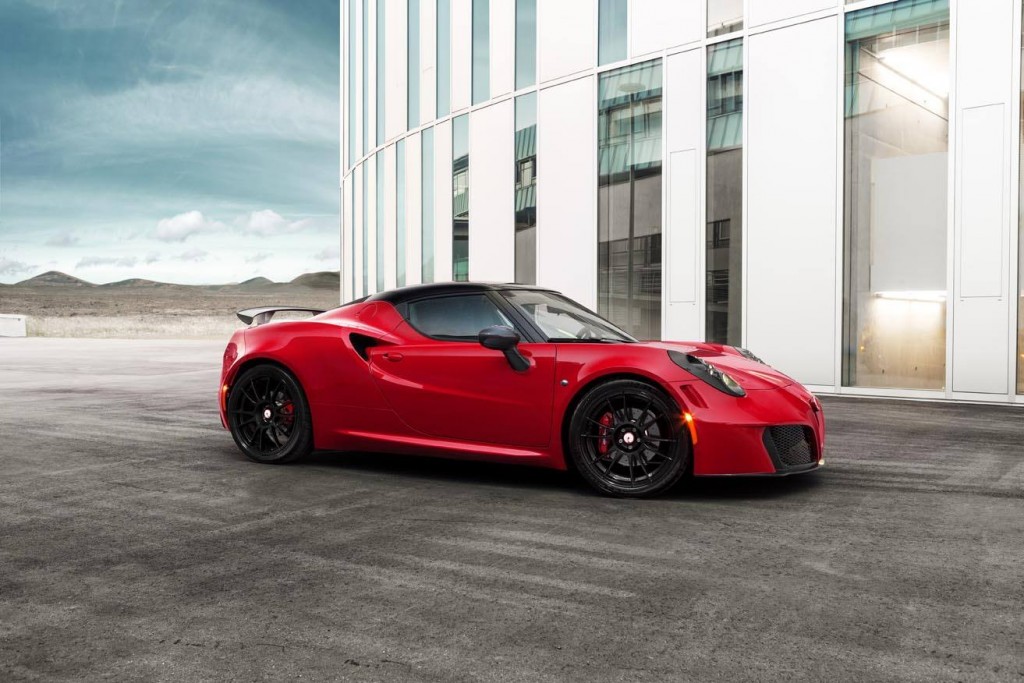 Under the hood, the Alfa Romeo 4C by Pogea Racing has been fitted with a power kit consisting of two stages packs, meaning that the 1.7-liter four-cylinder is now capable of producing 289 horsepower and 415 Nm of torque with the Stage 1 pack, which is more than impressive as opposed to the stock 237 horsepower and 350 Nm of torque.
On the other hand, the Stage 2 pack is also adding 308 horsepower and 435 Nm of torque. I know you are also curious about the costs involved in upgrading the power of this Alfa Romeo 4C, but unfortunately we do not have any news on that. Meanwhile, enjoy the short photo session with the gorgeous 4C by Pogea Racing.