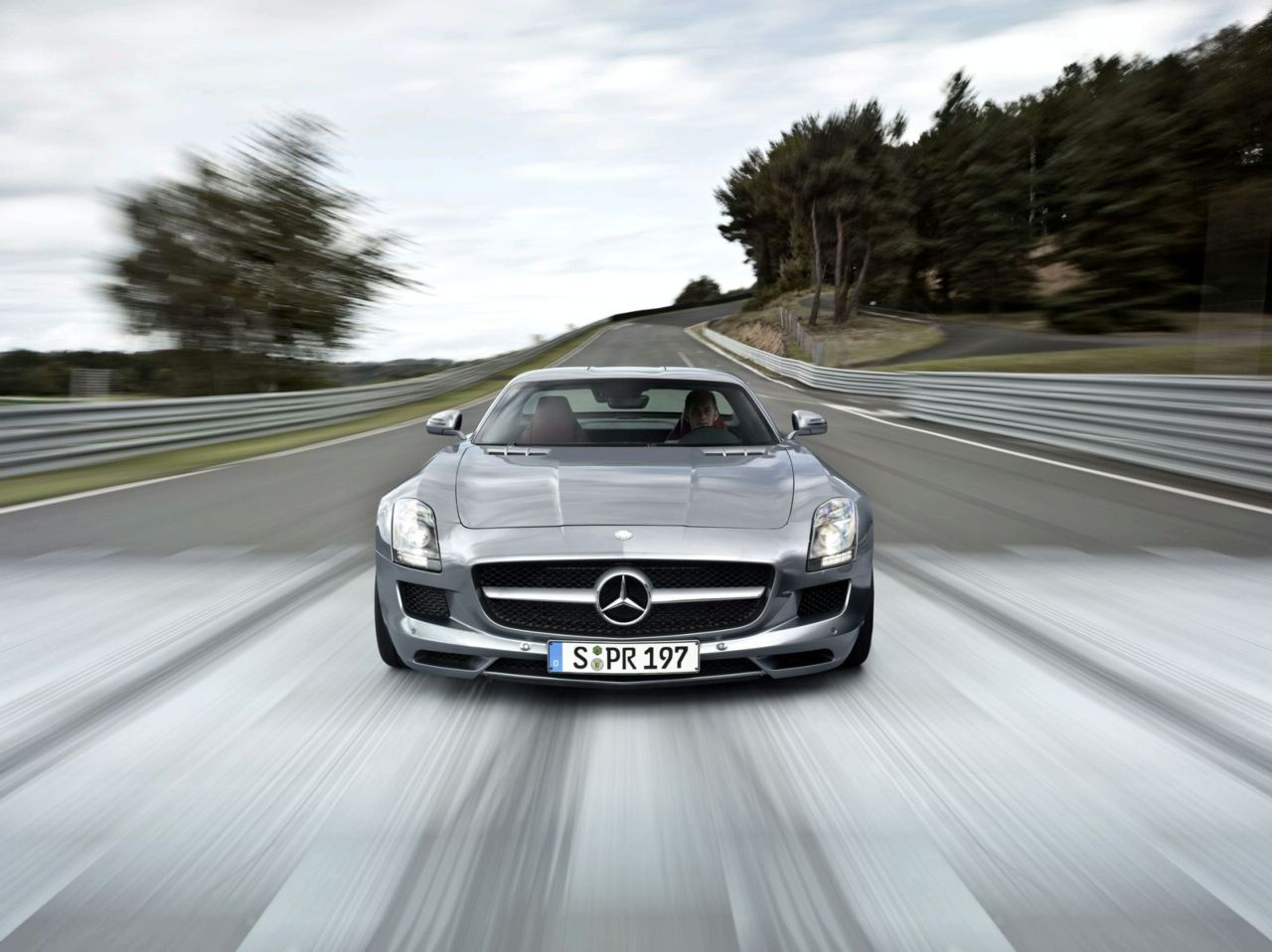 This is probably one of the most amazing cars built by Mercedes or at last this is what I think. First, I want to tell you that starting with tomorrow, you can order your own Mercedes Benz SLS AMG and in this post you will find out how much money you have to pay for such a car.
The prices start from €149,000 (€177,310 with VAT) if you buy this car from Germany. For a ceramic composite high performance braking system you have to pay €9500, for AMG performance suspension €1200, for light allow wheels €950, for carbon fiber engine cover €4000.
These are the principal options that if you pay so much money for such a car, you also should pay some few more money to make it with higher performances. To find out the performances of a Mercedes Benz SLS AMG you have just to type the name of this car into the search box.