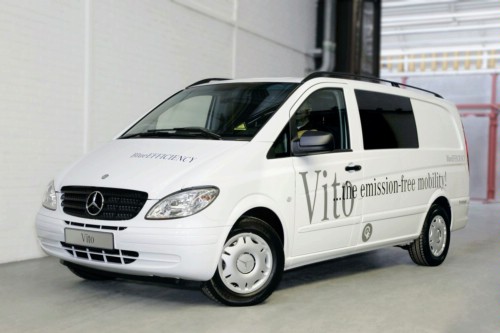 They say that the production for this Mercedes-Benz will start kind of later this year, let's hope that they don't change their minds and decide to start from next year. They have the plans already established, from start they want to make 100 units of this of this electric van and sent them to 20 customers.
Those customers want this van for business purposes, if you look at the pictures and think about it you will say that Mercedes-Benz was made only for business and only big companies will buy this van. Mercedes-Benz uses a 32 kWh lithium-battery and the car will keep going for 130 km, which means 81 miles.
The engine has 90 kW capacity and the van is limited at 80 km/h, the reason for that is because the van was made for more urban environments so you don't need excessive speed. After those first 100 models all the things work well they are planning to built an additional 2000 units. A prototype of the Mercedes-Benz battery was presented a couple of days ago in San Sebastian.