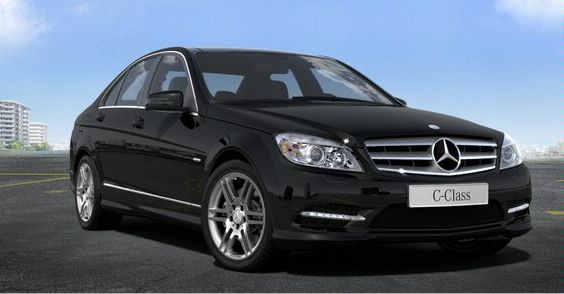 Official site of Mercedes from UK accidentally revealed photos of C-Class facelift. The model will be officially introduced next year. Although Mercedes has tried to keep the photos of C-Class facelift secret, British Division of the German manufacturer has made a mistake which hasn't remained unexplored by the world of automotive press.
Thus, on the official site of Mercedes UK, brand fans were surprised to see that in the C-Class's configurator, facelift images appear instead of the old model, as it was normal. According to images, C-Class facelift doesn't comes with substantial aesthetic modifications, the model remains faithful to the current model lines.

The changes are related to the front bumper, the appearance of a set of LED lights and some new wheels. The interior is even more miserly in the amendment, only change observable on only available photography with the interior is traced to the rim handle. At engine's chapter, changes will particularly improve the environmental performances of existing engines in range, new diesel engines may appear.