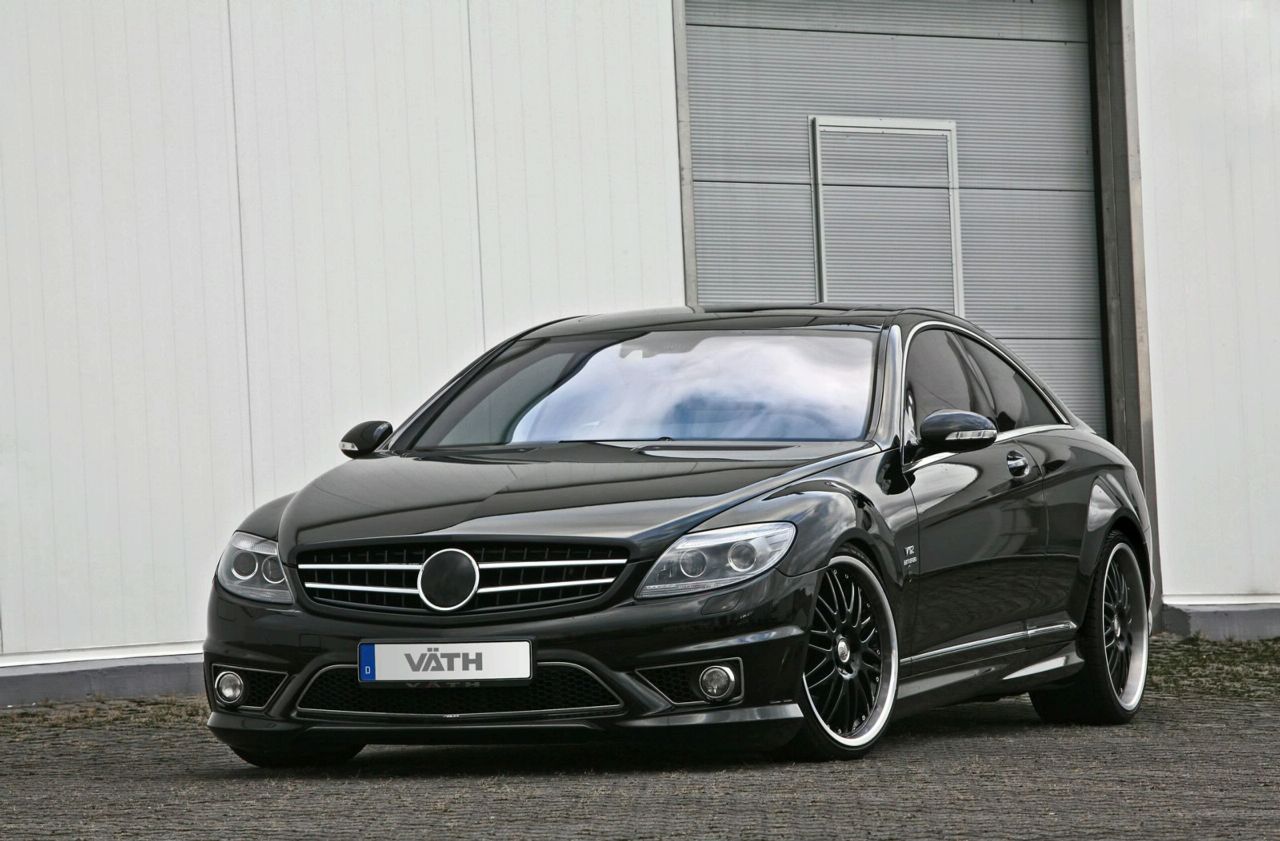 Are you ready for a real tuning? Yes, the tuners from VATH did a great job with this car. You may wonder now why it's so "real". Well, because as you see in the past days we talked to you only about tunings that are touching the design, well this one also takes the engine of your Mercedes CL 65 AMG to another level.
First, the design I have to tell you that it is very cool, it attracts my attention very much. It comes very well all covered in dark black. It is also lowered in the pictures as you can see (more exactly, for 1,952 euros the car will be lowered with 40 mm).
Also, for €36,890 they are offering you an engine tuning, reprogrammed computer, another cooling system that is more advanced, new exhausts and boosting system. After you pay these money, your Mercedes CL 65 AMG will be able to reach 340 kilometers per hour (211 mph).