Mercedes decided to bring the fuel-efficient SLS AMG Electric Drive at the Nurburgring circuit, also managing to set a new record. Driven by Markus Hofbauer, the German electric model lapped the circuit in 7:56,234, making it the fastest electrically-powered series production model.
Under the hood of the new SLS AMG Electric Drive sits four electric motors producing a total of 740 horsepower and 999Nm of torque.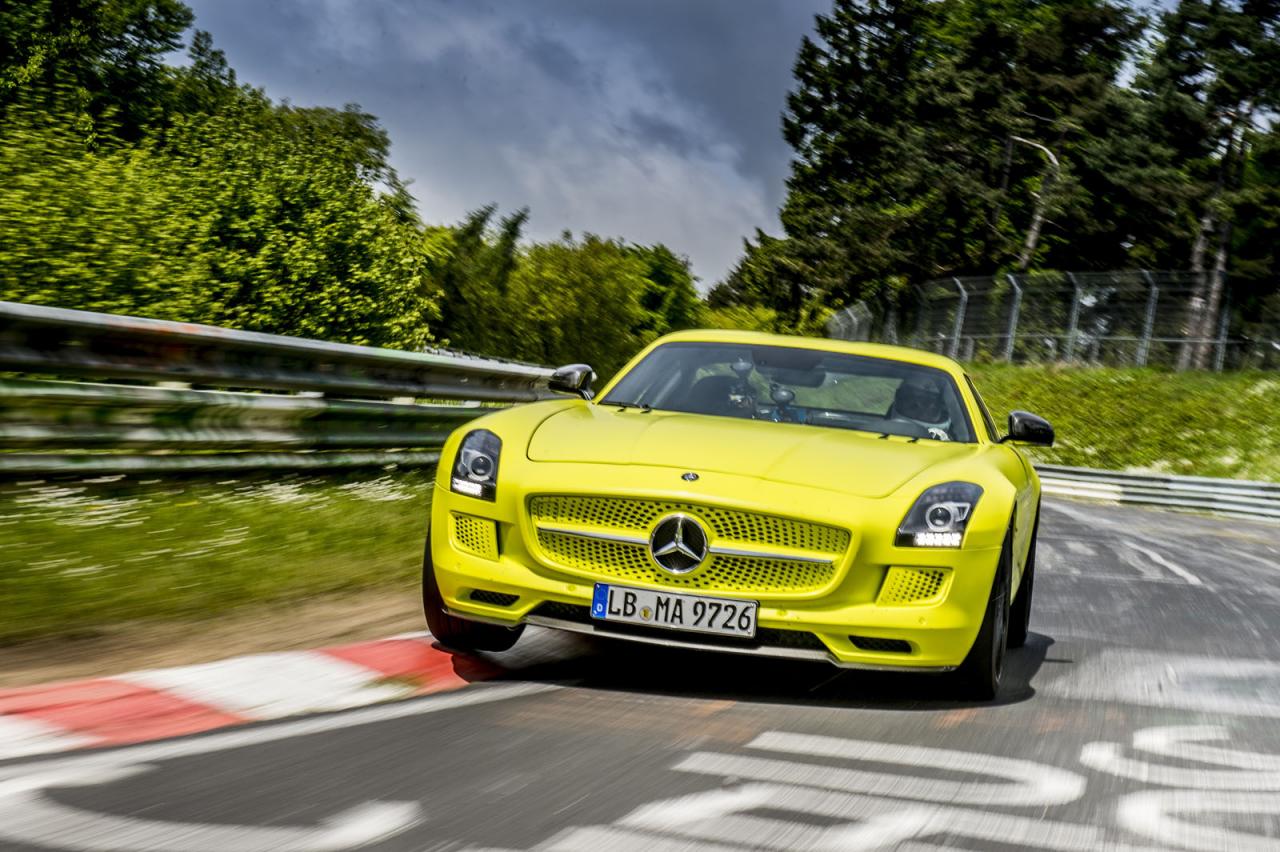 With such resources, accelerating from 0 to 100 km/h takes 3,9 seconds with a top speed limited at 250 km/h.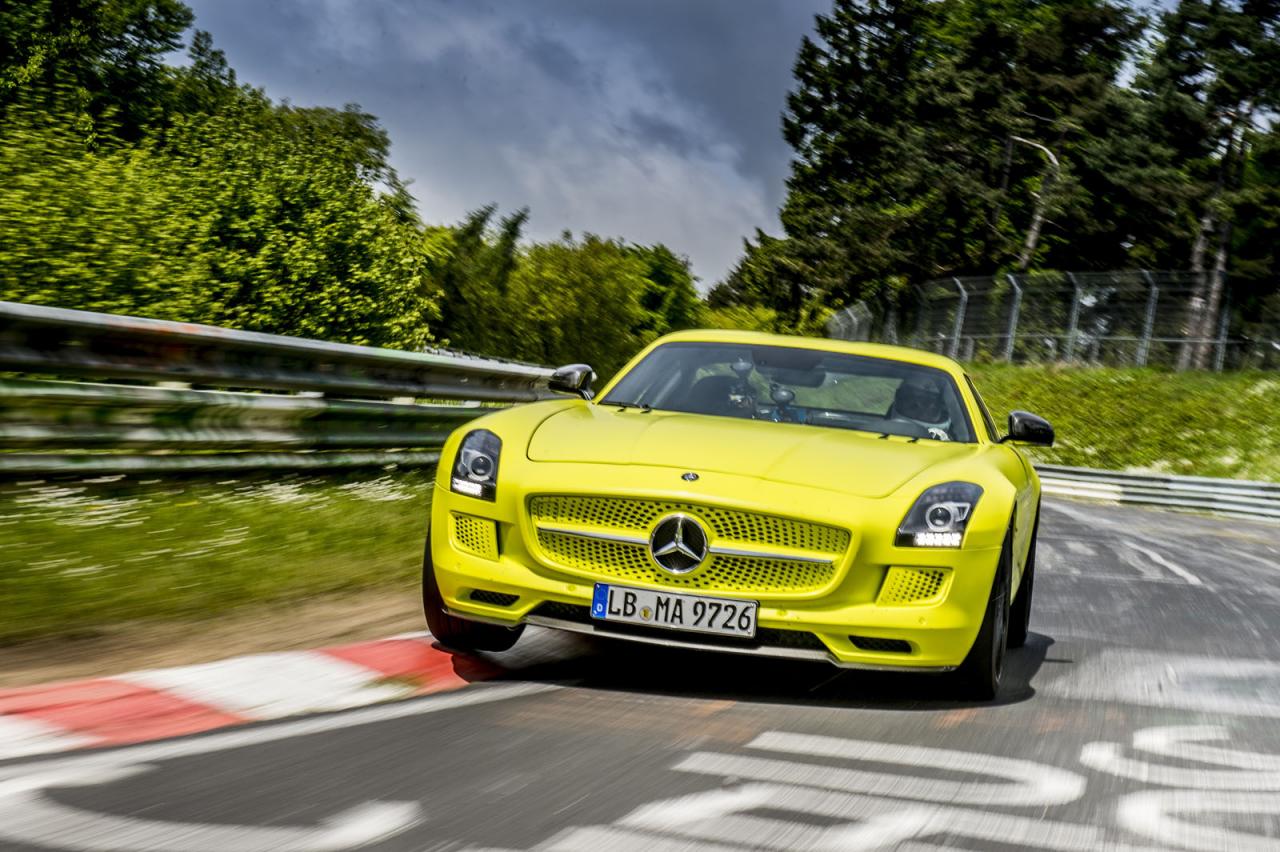 Thanks to a 60 kWh lithium-ion battery, you will obtain a zero-emission driving range of about 250 kilometers.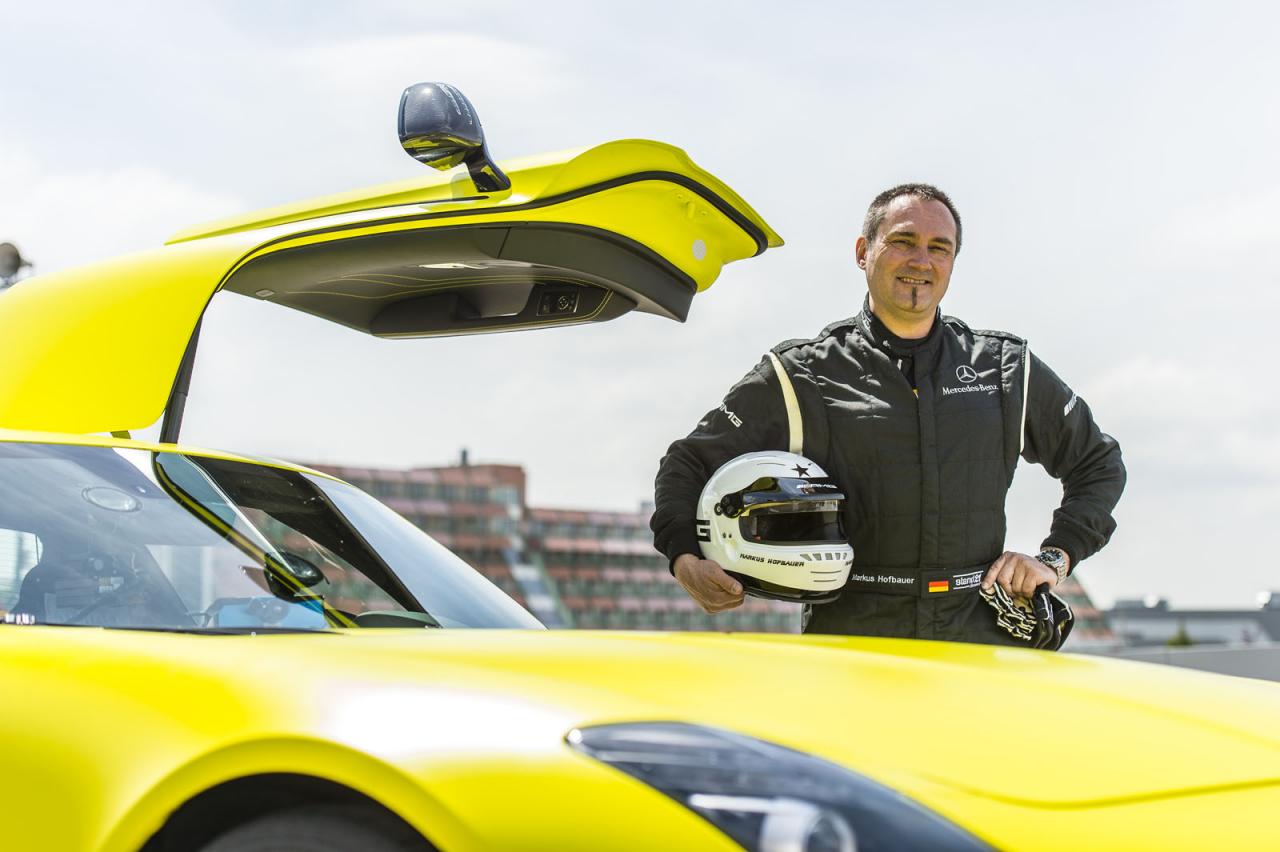 "Mercedes-AMG impressively shows the potential of the SLS AMG Coupé Electric Drive with this new record on the Nurbugring Nordschleife," says the carmaker.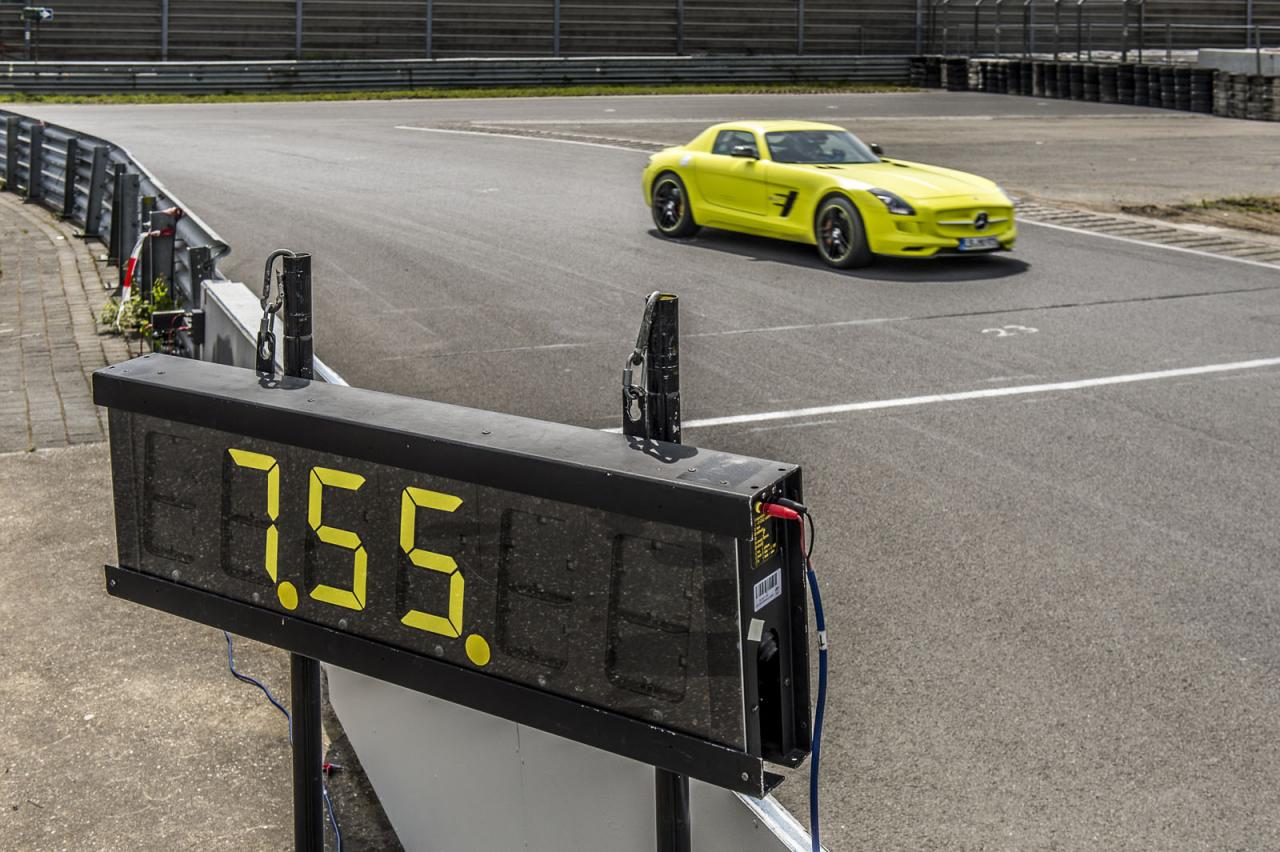 Mercedes also points out that this new record comes just two weeks after the SLS AMG GT3's first overall win in the Nurbugring 24 Hours.