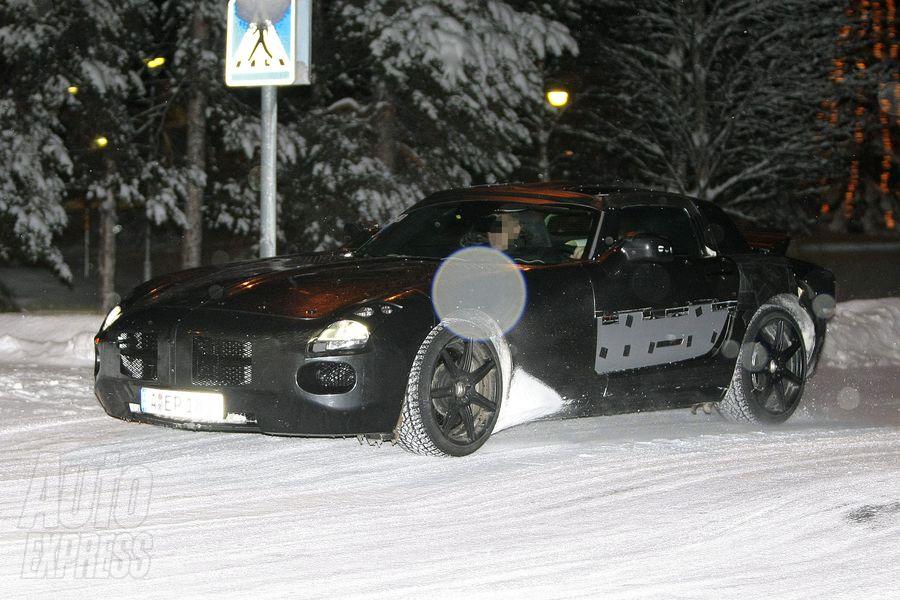 The people from Mercedes are already ready to unveil their latest project.
The Mercedes Gullwing was hitting the streets just a few days ago and a photographer managed to snap a few pictures of the beautiful car, with very low camouflage. We can safely assume that the official pictures will soon be on their way. Like the Audi before it, the Mercedes Gullwing will be equipped with a set of LED lights, just under the headlights. The design might be similar to that of the last Gullwing, but this information is not certain. The semi-automatic shift will stop in 6th gear at 200 mph. The car will be powered by a V8 or V10 engine, surely turbocharged. At its peak, the engine can develop 650 horse power and will rocket you from 0 to 60mph in less than 4 seconds.
The Mercedes Gullwing is truly a supercar.