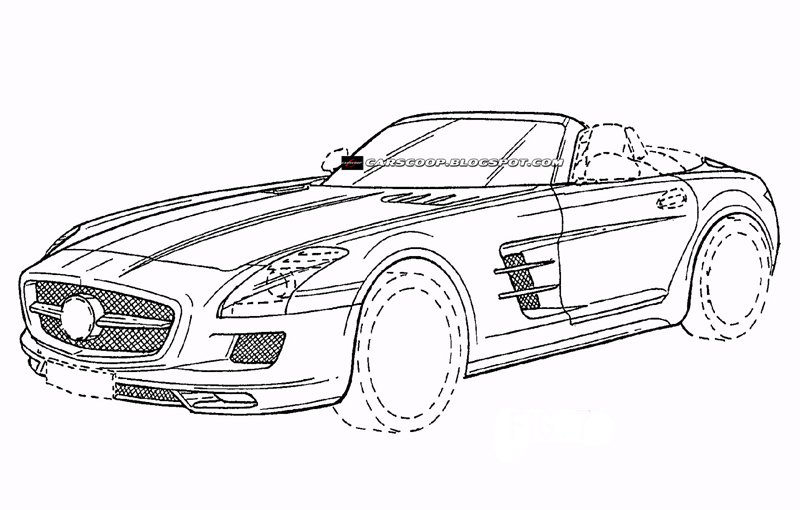 The appearance of the new Mercedes SLS AMG Roadster was leaked by the drawings that Mercedes engineers have submitted to the European Patent Office. As you know, the Germans at Mercedes-Benz are working on a Roadster version of the SLS AMG. The model was surprised by spy photos but with a thick layer of camouflage on the retractable roof, but the Mercedes model was revealed along with the presentation of the patent for this model.
The main difference between the SLS AMG coupe version and the roadster version of the German supercar stands in the fact that they have changed the way that the doors open.

The SLS AMG Roadster will have scissors doors opening or even classic doors, the implementation of the soft-top foldable roof not allowing the same system used for opening the doors for reasons more than obvious. The new Mercedes SLS AMG Roadste is expected to begin late this year or early 2011.