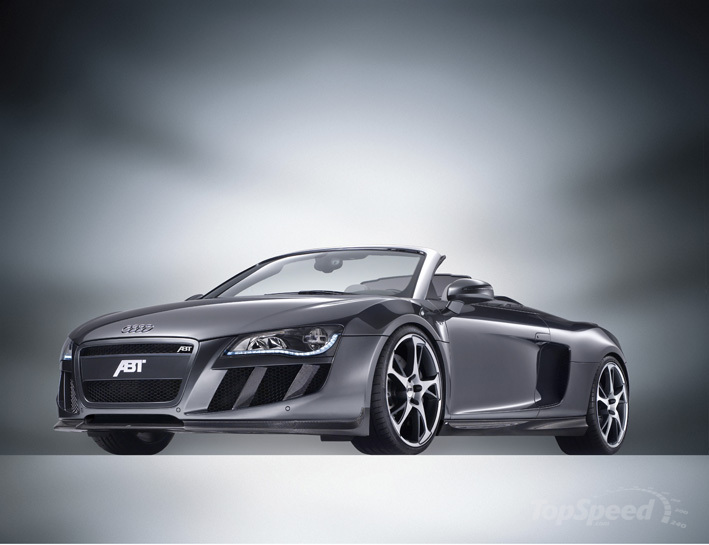 All of us know that the cherry from the Audi pie is Audi R8 but this time, we're going to talk about the cherry from the cherry and to be more exactly, we're going to talk about a very cool program for Audi R8 Spyder which was made by the tuners from ABT.
This tuning kit is very cool because it comes with upgrades made at the aspect of the car but also with changes made at the engine of the car. Talking about the aspect, this Audi R8 Spyder tuned by ABT comes with a new front grill, front apron, side sills, rear apron, rear spoiler and dual-colour coated ABT wheels.
I think you already know that the engine of Audi R8 was very powerful but after the tuners from ABT made their job with this Audi R8 Spyder, this car is able to develop up to 600 horsepower reaching 60 mph in 3.8 seconds and having a top speed of 198 mph. Stay tuned for another cool tuning kit for Audi R8.