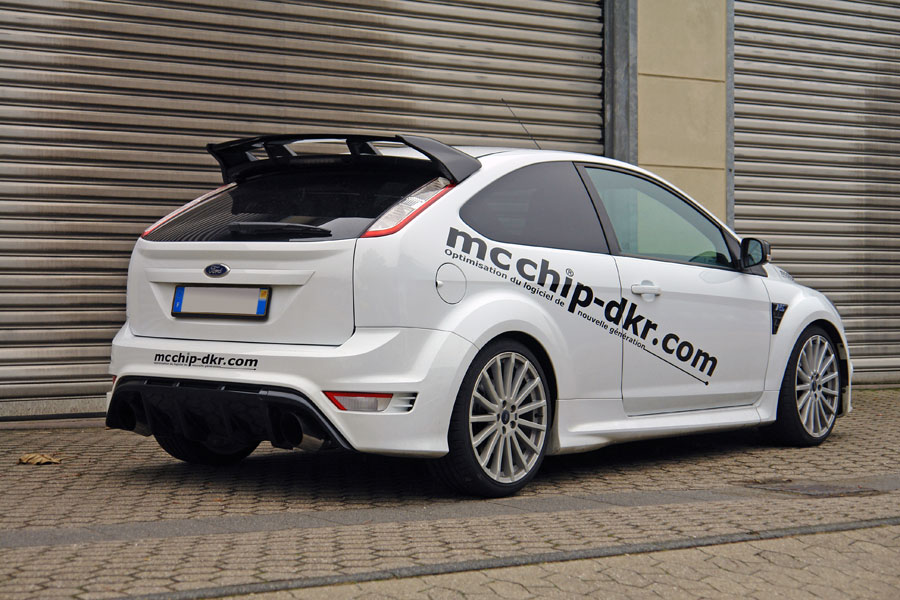 First of wall I have to tell you that I'm a big fan of Ford cars because I can afford such a car and I really like them, especially that in my city is a Ford plant. Anyway, this tuning comes very great on this Ford Focus RS.
This tuning is coming with 2 stages. The first stage is coming with an output of 345 horsepower and 520 Nm of torque with a top speed of 271 kilometers per hour being priced at 799 euros which is a pretty cool price talking in consideration the resulted car after the upgrade.
The second stage coming with an output of 401 horsepower and a torque of 612 Nm making this tuned car able to reach the speed of 278 kilometers per hour and it is priced at 4,499 euros which is also a good price but I think that the best choice would be the first stage.