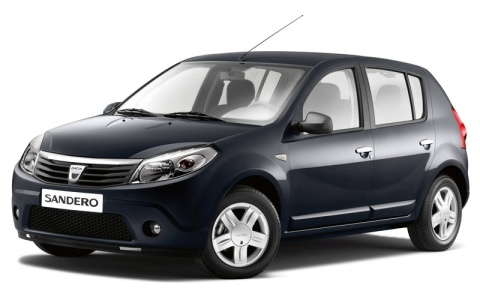 Plant in Moscow built by the Renault with officials of the Russian capital began to produce Sandero. Until now, there was produced only the Logan range. Renault started producing the first units of Sandero assembled at Avtoframos Moscow factory, where French producer is already producing Logan range designed for the Russian market
If for now is a pre-series range that is designed to familiarize the factory's workers with the technical requirements of the new model, the Sandero's production will start seriously in February, following that the first customer deliveries to be made in the spring of the next year.

To be able to cope the increased production flow, Avtoframos plant in Russia received an investment of 100 million euros, following that the Moscow factory to deliver to dealers 160,000 cars per year. The Renault Sandero range that will put into circulation in Russia has no diesel engine, the only versions available at launch will be the gasoline 1.4 liters and 75 hp and the 1.6-liter and 102 hp engines, both coupled to a five-speed transmission.