With nothing short of a miracle the only British car maker to survive without being bought by a massive car company from another country Morgan is getting ready to celebrate a hundred years of existence.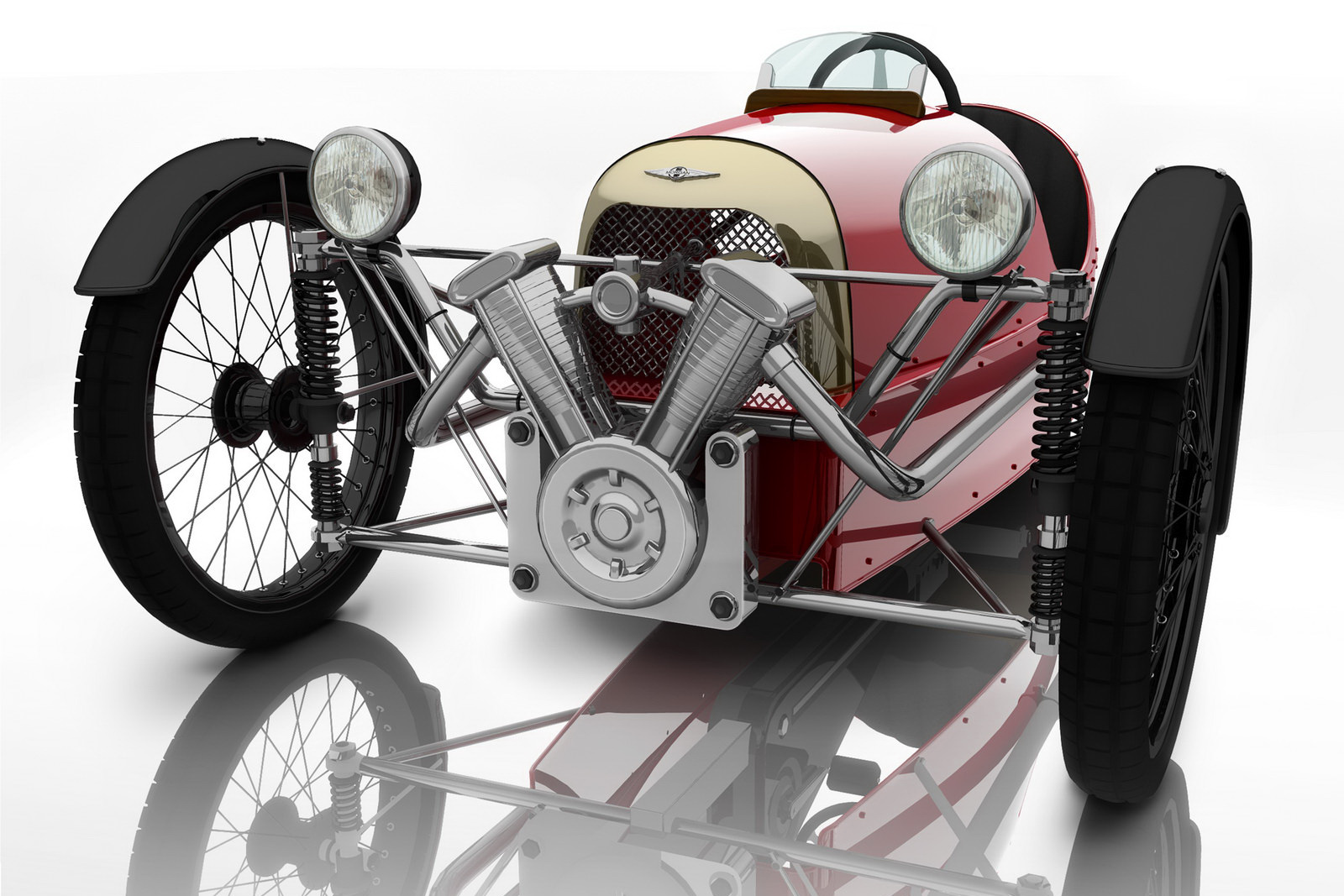 That's a lot no matter which way you look at it so the family owned company will celebrate by rejuvenating what can only be described as an iconic model of their history.

Mind you, just about every model they run is iconic since they've been building them for so long it's nearly unbelievable.
Since I'm guessing most of you weren't around back when the last Morgan Three Wheeler went out of production 1952 the only sight of such a vehicle you may have caught could have taken place in Jay Leno's Garage, after an encounter with members of the Morgan Three Wheeler Club or if you were a fan of Pete Larsen's rather short resurrection as the Liberty Ace which took place in 2009.
Getting back to the actual car (or tricycle) you should know that when it eventually hits the production label it should have a motorcycle like V-twin engine with either 1 or 1.1 liters capable of developing 90 horsepower and pushing the car up to 100 mph.
As to be expected, the stats aren't what you'd call impressive but if we're to trust Morgan's saying or their customer's opinions we should consider it's prime candidate namely the handling and the feel that the Morgan Three Wheeler could offer.