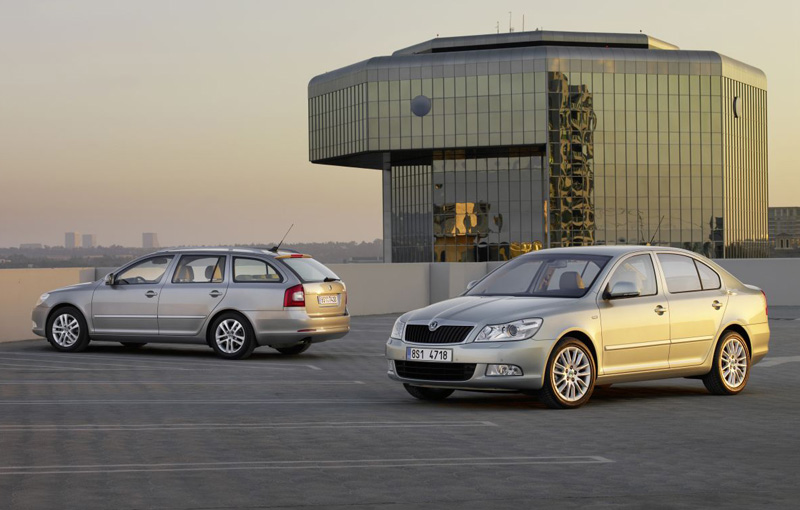 Skoda has prepared a new alternative for the Octavia model range: 1.2 TSI capable to develop 105 horsepower. It can be ordered now and in combination with DSG transmission with 7 reports, and will be available both in the sedan version, and break.
Czech manufacturer seeks to diversify its range of engines of this model, focusing on a line of efficient engines who enjoy lower fuel consumption and reduced impact on the environment. Version equipped with 4-cylinder 1.2 TDI engine produces 105 hp and can be connected either to a manual 6-speed gearbox or to a 7-speed DSG.

Sprint 0-100 km/h is achieved in 10.8 seconds (10.9 for the break version), while average consumption announced by the manufacturer is 5.7 litres/100 km (5.8 litres/100 km for the Estate version). The 1.6 TDI engine developing 105 horsepower can also be ordered now with the same DSG transmission on both body variants. The base price on the new version Skoda Octavia 1.2 TSI is 14,810 euros for the sedan, and 15,840 euros for the familiy version. Versions equipped with the new 1.6-liter diesel and automatic transmission starts at 18,880 euros for the sedan and 19,910 euros for Octavia Estate.