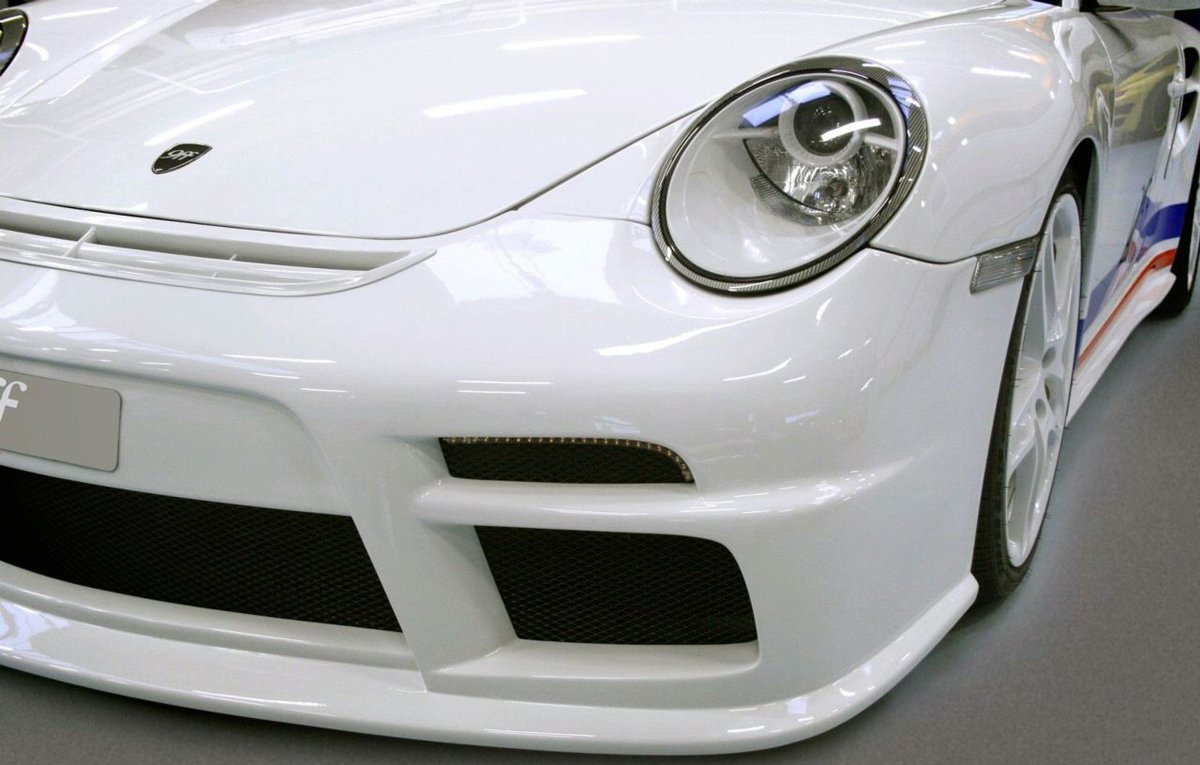 Owners of a Porsche 997 GT3 or GT3 RS are able to increase the engines power which are equipped their cars they run up to 1000 hp, thanks to a package created by 9ff. Tuners from 9ff have developed a package of modifications for Porsche 997 GT3 and GT3 RS, which can get the power output of the two models to the level of 1000 hp.
Tuning package is available in three levels of power – 750, 850 and 1000 hp. 750 hp version develops 850 Nm of torque, the 850 hp offers 910 Nm and the top of the range is 1000 hp and 940 Nm. Porsche Gturbo1000 accelerates from 0 to 100 km/h in 2.9 seconds, while time to accelerate to 200 km/h is 8.2 seconds.

Accelerating to 300 km/h is accomplished in 16.5 seconds, while maximum possible speed is 392 km/h, but this is closely connected to the gearbox that the client chooses. Those from 9ff have developed a set of rims for the both versions of the 997 GT3, which have a size of 19 inches and are made of alloy. A set of wheels cost 5950 euros and aesthetic package costs 4980 euros, while price for the engines changes was not revealed.