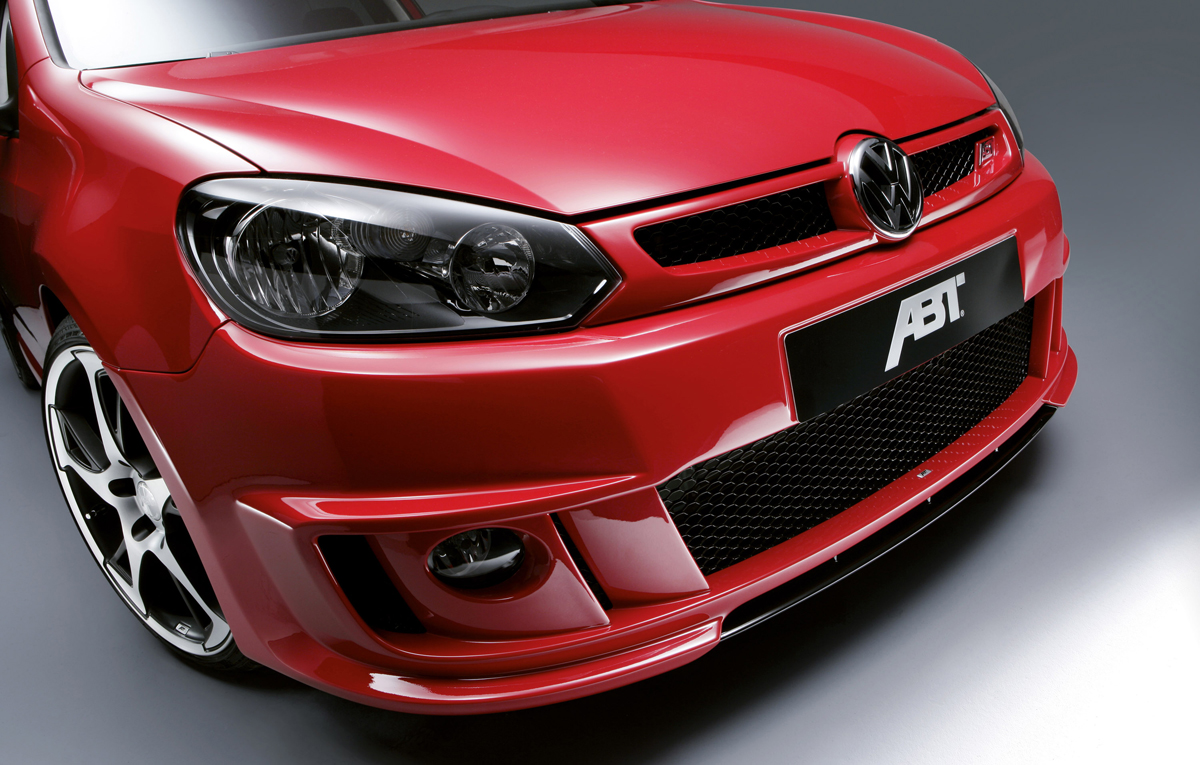 The most performant version of Volkswagen's Golf TDI received a tuning package from ABT Sportline. The model is now developing 190hp and can accelerate from 0 to 100 km/h in 7.1 seconds. Besides the aerodynamic modifications, the German model have a rescheduled ECU unit, which helps to develop 190hp and 390 Nm.
DSG Gearbox that fitted this model has seven steps and helps to accelerate from 0 to 100 km/h in 7.1 seconds while top speed of Golf GTD ABT version is 230 km/h, very close to the value of a VW Golf GTi standard version.

We must not forget that the Golf GTD offers a fuel consumption much lower than that of GTI and its performances are similar, especially the ABT version. Aerodynamic package developed by people from ABT includes a front spoiler, a new front grille, side sills and a set of a rear skirt that integrates a four-pipe ABT exhaust. Volkswagen's Golf GTD suspension was modified by replacing the springs with subtle stronger elements, to get a higher level of response.