Few countries have just as much of an open top motoring heritage as the British so it's not that big a surprise to see plenty of their cars still coachbuilt to this roof shape.
Jaguar's very lovable XJ L recently got its popular solid roof replaced with a set of nuts, bolts, folding cloth and stitching.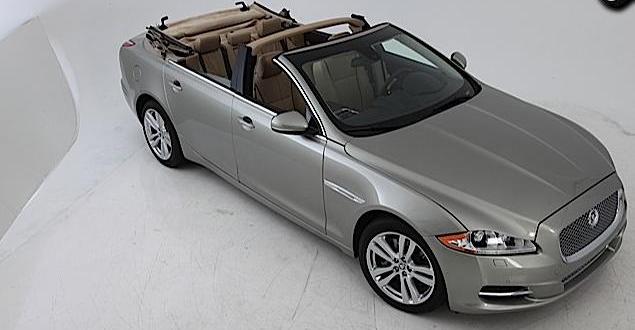 Nope, it's not a missprint, Newport Engineering did actually turn a big luxury saloon into a four door convertible.

Before we get all misty eyed about how long it's been since we last saw one of these four dour convertible jobs come along or how coachbuilt open top Jaguars come around less than rarely, there's a few things to focus on.

First things considered, a four door convertible suffers greatly in terms of rigidity, performance driving and perhaps safety.
Secondly, Newport Engineering seems to have done a great job but the fact that they are not an established company could be another minus point for the Convertible Jaguar XJ L.

And lastly, the Newport Engineering Jaguar XJ L Convertible costs a not inconsiderable amount of money, nearly $130.000. That's not something to sneeze at and it's the sort of money that can get you much faster or better stuff.
There's no word on availability, number of convertible Jaguar XJ L cars they plan to make or whatever other equipment Newport Engineering fits to this car.
Source: egmcartech