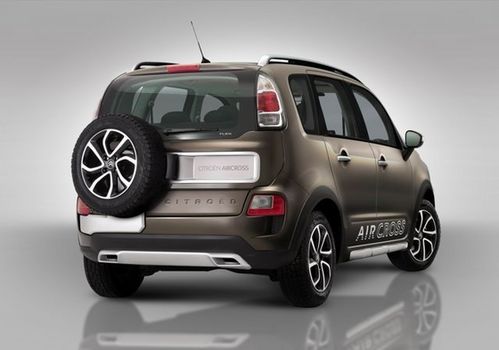 Don't let yourself fooled by that fancy name, because this Citroen AirCross is just a version of the Citroen C3 Picasso with crossover "clothes", renamed to not complicate even more the title of the French MPV. Initially this model was showed by Citroen Brazil and the news traveled to Europe with the help from a WorldCarFans ex-associate.
There are some good chances that this Citroen AirCross model to arrive in Europe at the Showroom from Paris. From the aesthetics point of view this AirCross is very well highlighted by those added crossover elements, I'm talking about the new spoilers, new side skirts and a more prominent grille.
The power character is even more highlighted thanks to the windshield ceiling beams extension and by that reserve wheel. From the dynamic point of view they didn't said anything, but is obvious that this Citroen AirCross is not racing car. About the motorization there are also just a few things to say, they will choose from the ones already existent and the only gain when it comes to performance is the high ground clearance.